<![CDATA[ var dwellicious_data = { "address": "110 Lucca Avenue ", "city": "MORGAN HILL", "state": "CA", "zip": "95037", "zip4": "", "area": "", "subdivision": "", "county": "", "price": "949000", "beds": "4", "baths": "3", "sqft": "2099", "lotsize": "2279", "yearbuilt": "2018-01-01", "proptype": "Residential", "mlsnum": "ML81804772", "active": true, "remarks": "Welcome home to this gorgeous two-story end unit townhome at The Gables in Morgan Hill that is less than 2 years old. Features a Contemporary Farmhouse style exterior, and provides four bedrooms, three baths and an attached two-car garage. Gorgeous chefs kitchen with quartz counters, stainless steel appliances, large center island. Large, open floor plan that is perfect for entertaining. You will love the light, bright interior with high ceilings and wide-plank flooring downstairs, plush carpeting upstairs. Luxurious master suite with large walk-in closet. Spacious laundry room conveniently located upstairs. This model features a handy loft area that can be used as a family room, kids play area or office space. Also features recessed lighting, plantation shutters, tankless water heater. Kids playground plus a generous, fully landscaped outdoor courtyard and much more! Conveniently located near popular downtown with shopping and dining. Virtual open house and tour at www.110Lucca.info", "photos": [ { "displayorder": 0, "url": "https://mlslmedia.azureedge.net/property/MLSL/81804772/61f54e6079dd463fad4bc1ff6a79d9df/2/1", "caption": "" }, "displayorder": 1, "url": "https://mlslmedia.azureedge.net/property/MLSL/81804772/61f54e6079dd463fad4bc1ff6a79d9df/2/2", "caption": "" }, "displayorder": 2, "url": "https://mlslmedia.azureedge.net/property/MLSL/81804772/61f54e6079dd463fad4bc1ff6a79d9df/2/3", "caption": "" }, "displayorder": 3, "url": "https://mlslmedia.azureedge.net/property/MLSL/81804772/61f54e6079dd463fad4bc1ff6a79d9df/2/4", "caption": "" }, "displayorder": 4, "url": "https://mlslmedia.azureedge.net/property/MLSL/81804772/61f54e6079dd463fad4bc1ff6a79d9df/2/5", "caption": "" }, "displayorder": 5, "url": "https://mlslmedia.azureedge.net/property/MLSL/81804772/61f54e6079dd463fad4bc1ff6a79d9df/2/6", "caption": "" }, "displayorder": 6, "url": "https://mlslmedia.azureedge.net/property/MLSL/81804772/61f54e6079dd463fad4bc1ff6a79d9df/2/7", "caption": "" }, "displayorder": 7, "url": "https://mlslmedia.azureedge.net/property/MLSL/81804772/61f54e6079dd463fad4bc1ff6a79d9df/2/8", "caption": "" }, "displayorder": 8, "url": "https://mlslmedia.azureedge.net/property/MLSL/81804772/61f54e6079dd463fad4bc1ff6a79d9df/2/9", "caption": "" }, "displayorder": 9, "url": "https://mlslmedia.azureedge.net/property/MLSL/81804772/61f54e6079dd463fad4bc1ff6a79d9df/2/10", "caption": "" }, "displayorder": 10, "url": "https://mlslmedia.azureedge.net/property/MLSL/81804772/61f54e6079dd463fad4bc1ff6a79d9df/2/11", "caption": "" }, "displayorder": 11, "url": "https://mlslmedia.azureedge.net/property/MLSL/81804772/61f54e6079dd463fad4bc1ff6a79d9df/2/12", "caption": "" }, "displayorder": 12, "url": "https://mlslmedia.azureedge.net/property/MLSL/81804772/61f54e6079dd463fad4bc1ff6a79d9df/2/13", "caption": "" }, "displayorder": 13, "url": "https://mlslmedia.azureedge.net/property/MLSL/81804772/61f54e6079dd463fad4bc1ff6a79d9df/2/14", "caption": "" }, "displayorder": 14, "url": "https://mlslmedia.azureedge.net/property/MLSL/81804772/61f54e6079dd463fad4bc1ff6a79d9df/2/15", "caption": "" }, "displayorder": 15, "url": "https://mlslmedia.azureedge.net/property/MLSL/81804772/61f54e6079dd463fad4bc1ff6a79d9df/2/16", "caption": "" }, "displayorder": 16, "url": "https://mlslmedia.azureedge.net/property/MLSL/81804772/61f54e6079dd463fad4bc1ff6a79d9df/2/17", "caption": "" }, "displayorder": 17, "url": "https://mlslmedia.azureedge.net/property/MLSL/81804772/61f54e6079dd463fad4bc1ff6a79d9df/2/18", "caption": "" }, "displayorder": 18, "url": "https://mlslmedia.azureedge.net/property/MLSL/81804772/61f54e6079dd463fad4bc1ff6a79d9df/2/19", "caption": "" }, "displayorder": 19, "url": "https://mlslmedia.azureedge.net/property/MLSL/81804772/61f54e6079dd463fad4bc1ff6a79d9df/2/20", "caption": "" }, "displayorder": 20, "url": "https://mlslmedia.azureedge.net/property/MLSL/81804772/61f54e6079dd463fad4bc1ff6a79d9df/2/21", "caption": "" }, "displayorder": 21, "url": "https://mlslmedia.azureedge.net/property/MLSL/81804772/61f54e6079dd463fad4bc1ff6a79d9df/2/22", "caption": "" }, "displayorder": 22, "url": "https://mlslmedia.azureedge.net/property/MLSL/81804772/61f54e6079dd463fad4bc1ff6a79d9df/2/23", "caption": "" }, "displayorder": 23, "url": "https://mlslmedia.azureedge.net/property/MLSL/81804772/61f54e6079dd463fad4bc1ff6a79d9df/2/24", "caption": "" }, "displayorder": 24, "url": "https://mlslmedia.azureedge.net/property/MLSL/81804772/61f54e6079dd463fad4bc1ff6a79d9df/2/25", "caption": "" }, "displayorder": 25, "url": "https://mlslmedia.azureedge.net/property/MLSL/81804772/61f54e6079dd463fad4bc1ff6a79d9df/2/26", "caption": "" }, "displayorder": 26, "url": "https://mlslmedia.azureedge.net/property/MLSL/81804772/61f54e6079dd463fad4bc1ff6a79d9df/2/27", "caption": "" }, "displayorder": 27, "url": "https://mlslmedia.azureedge.net/property/MLSL/81804772/61f54e6079dd463fad4bc1ff6a79d9df/2/28", "caption": "" }, "displayorder": 28, "url": "https://mlslmedia.azureedge.net/property/MLSL/81804772/61f54e6079dd463fad4bc1ff6a79d9df/2/29", "caption": "" }, "displayorder": 29, "url": "https://mlslmedia.azureedge.net/property/MLSL/81804772/61f54e6079dd463fad4bc1ff6a79d9df/2/30", "caption": "" }, "displayorder": 30, "url": "https://mlslmedia.azureedge.net/property/MLSL/81804772/61f54e6079dd463fad4bc1ff6a79d9df/2/31", "caption": "" }, "displayorder": 31, "url": "https://mlslmedia.azureedge.net/property/MLSL/81804772/61f54e6079dd463fad4bc1ff6a79d9df/2/32", "caption": "" }, "displayorder": 32, "url": "https://mlslmedia.azureedge.net/property/MLSL/81804772/61f54e6079dd463fad4bc1ff6a79d9df/2/33", "caption": "" }, "displayorder": 33, "url": "https://mlslmedia.azureedge.net/property/MLSL/81804772/61f54e6079dd463fad4bc1ff6a79d9df/2/34", "caption": "" }, "displayorder": 34, "url": "https://mlslmedia.azureedge.net/property/MLSL/81804772/61f54e6079dd463fad4bc1ff6a79d9df/2/35", "caption": "" }, "displayorder": 35, "url": "https://mlslmedia.azureedge.net/property/MLSL/81804772/61f54e6079dd463fad4bc1ff6a79d9df/2/36", "caption": "" }, "displayorder": 36, "url": "https://mlslmedia.azureedge.net/property/MLSL/81804772/61f54e6079dd463fad4bc1ff6a79d9df/2/37", "caption": "" }, "displayorder": 37, "url": "https://mlslmedia.azureedge.net/property/MLSL/81804772/61f54e6079dd463fad4bc1ff6a79d9df/2/38", "caption": "" }, "displayorder": 38, "url": "https://mlslmedia.azureedge.net/property/MLSL/81804772/61f54e6079dd463fad4bc1ff6a79d9df/2/39", "caption": "" }, "displayorder": 39, "url": "https://mlslmedia.azureedge.net/property/MLSL/81804772/61f54e6079dd463fad4bc1ff6a79d9df/2/40", "caption": "" } ], "agent": { "name": "Kip Barnard", "phone": "408-515-8277", "email": "kip@kipandtam.com" }, "broker": { "name": "Compass", "phone": "", "email": "" } }; ]]>
110 Lucca Avenue
MORGAN HILL, CA 95037

Click here for map
Townhouse
$949,000
2,099 Sq Feet
4 Bedrooms
3 Bathrooms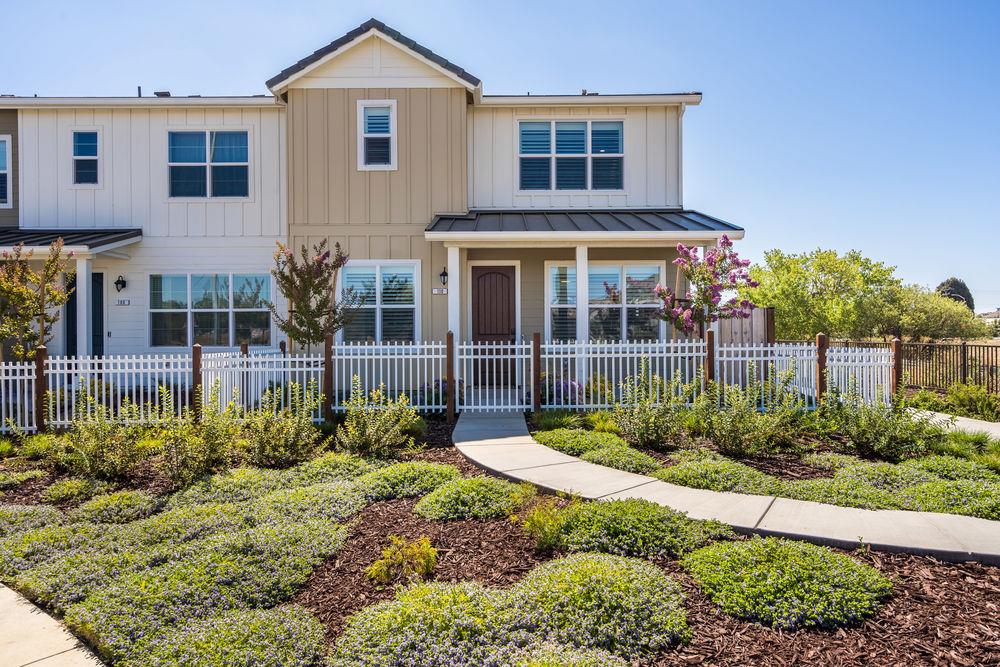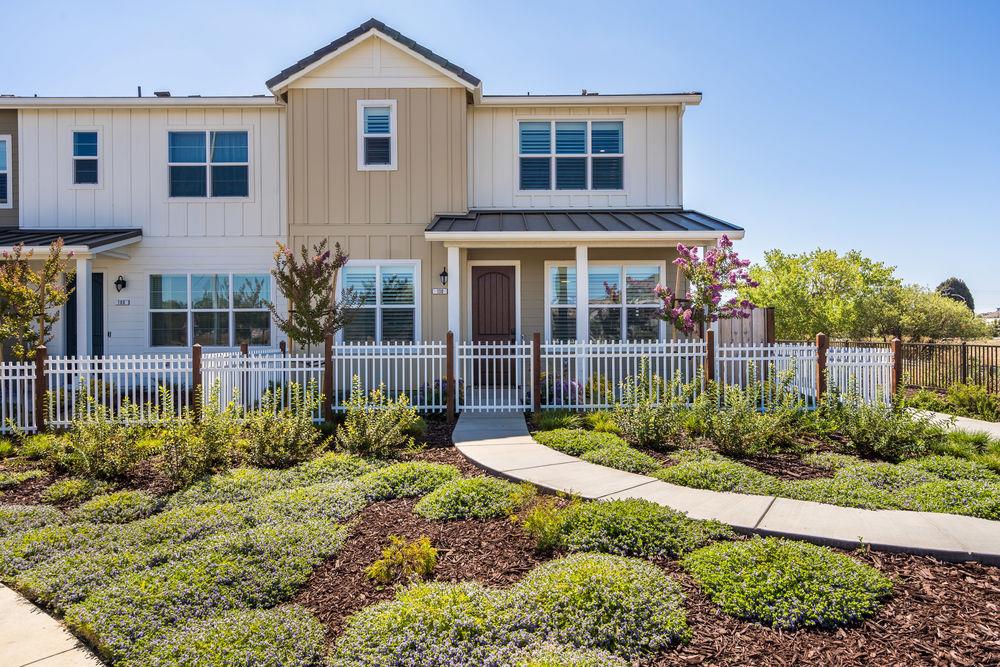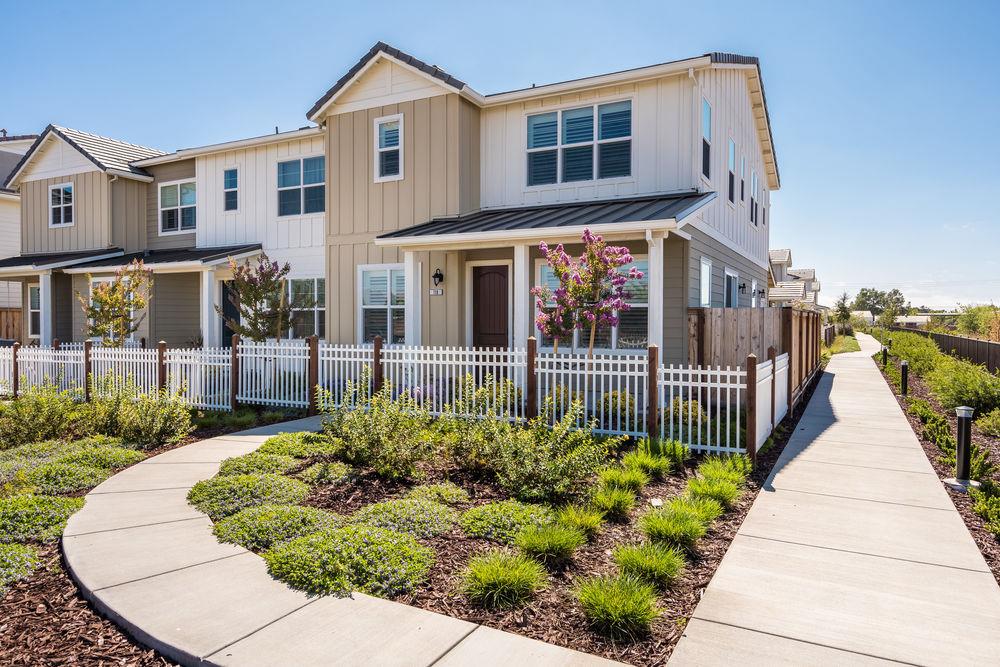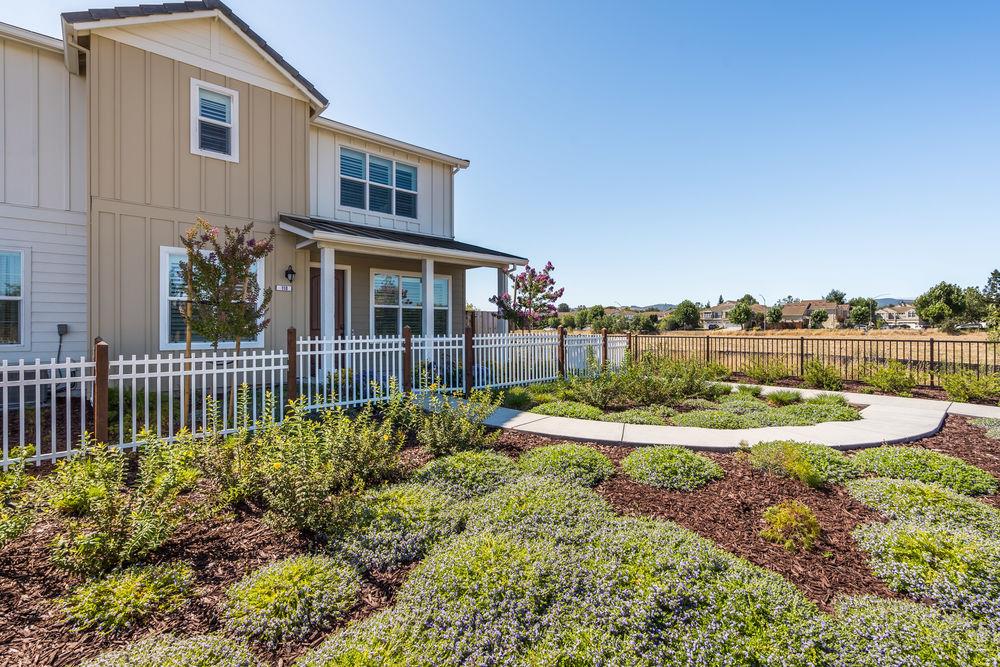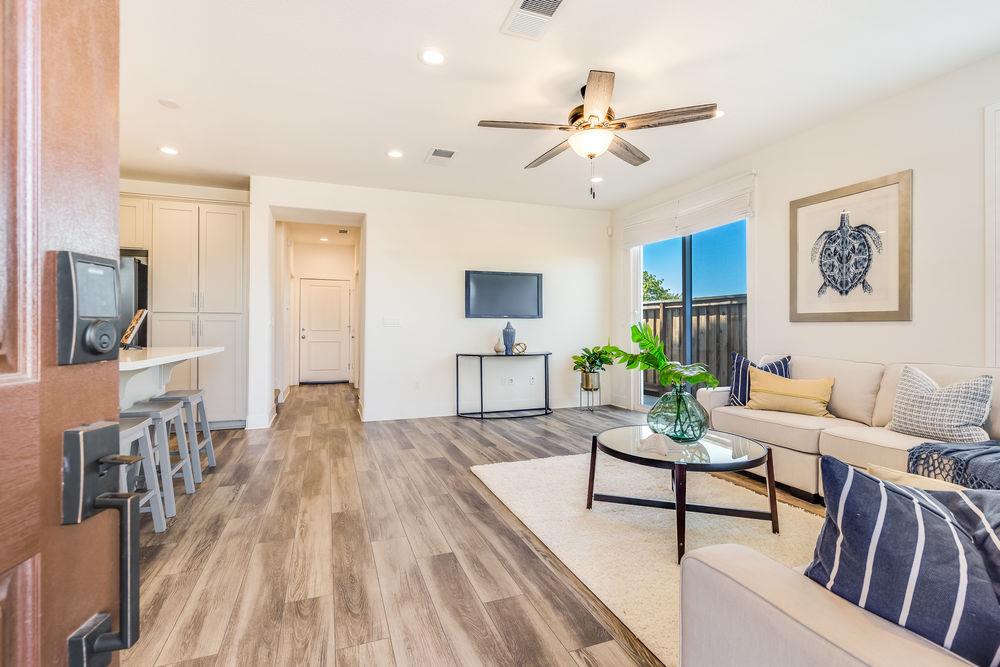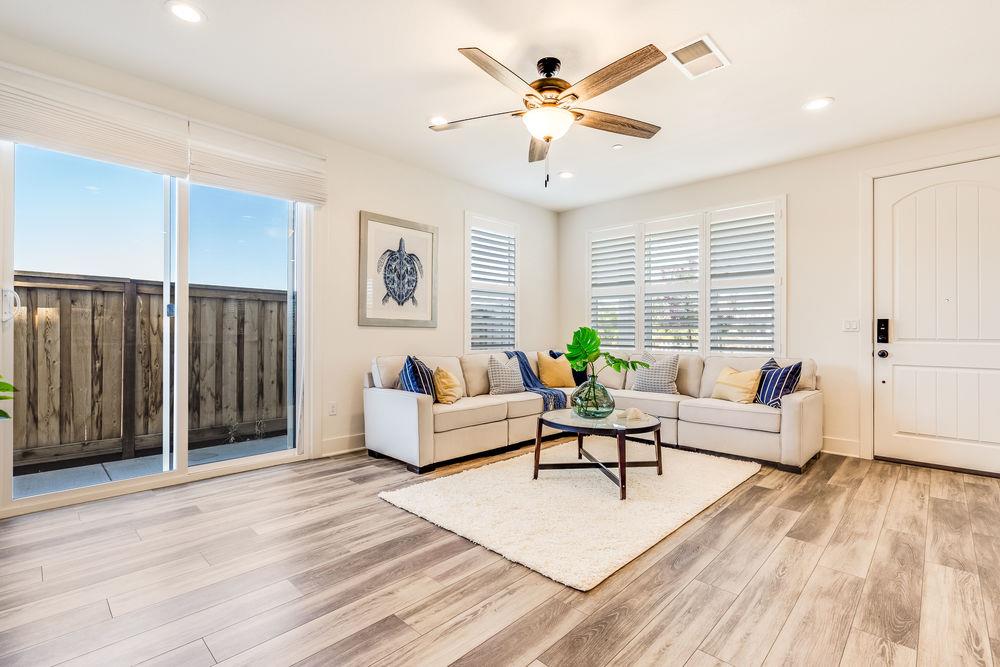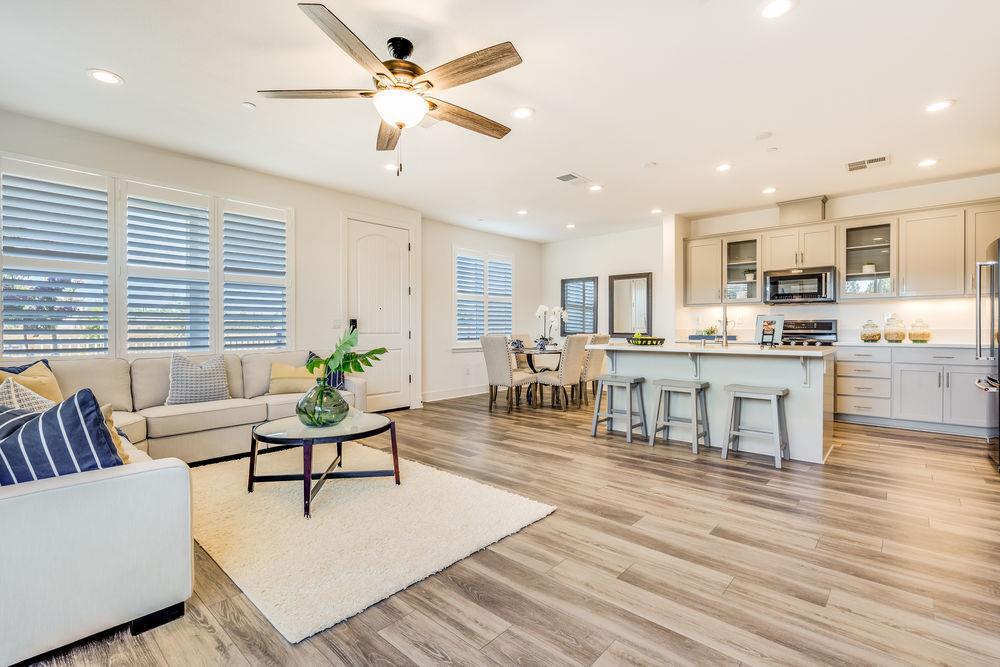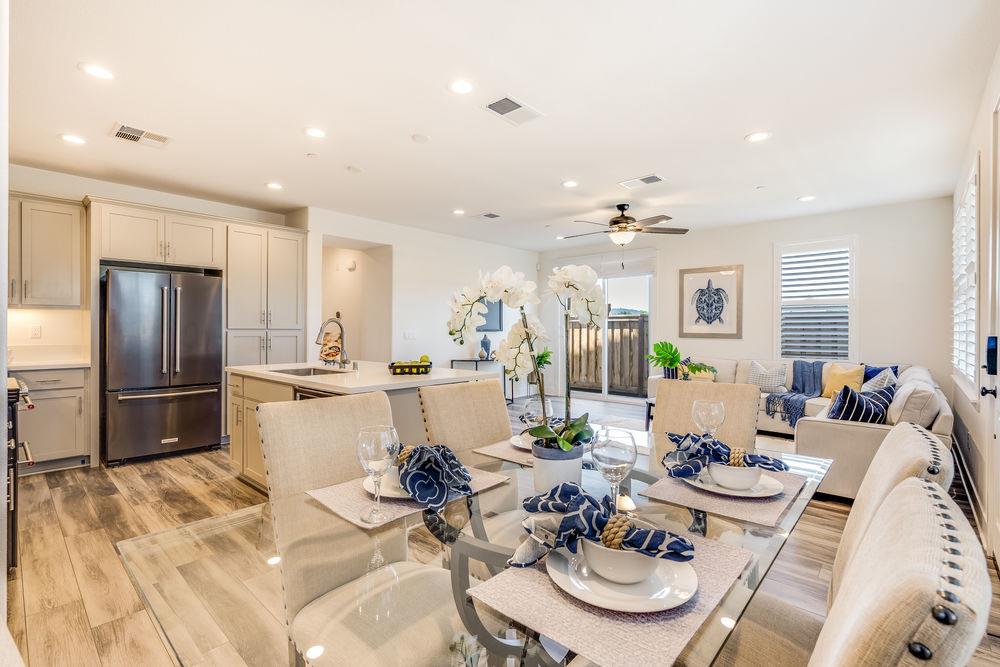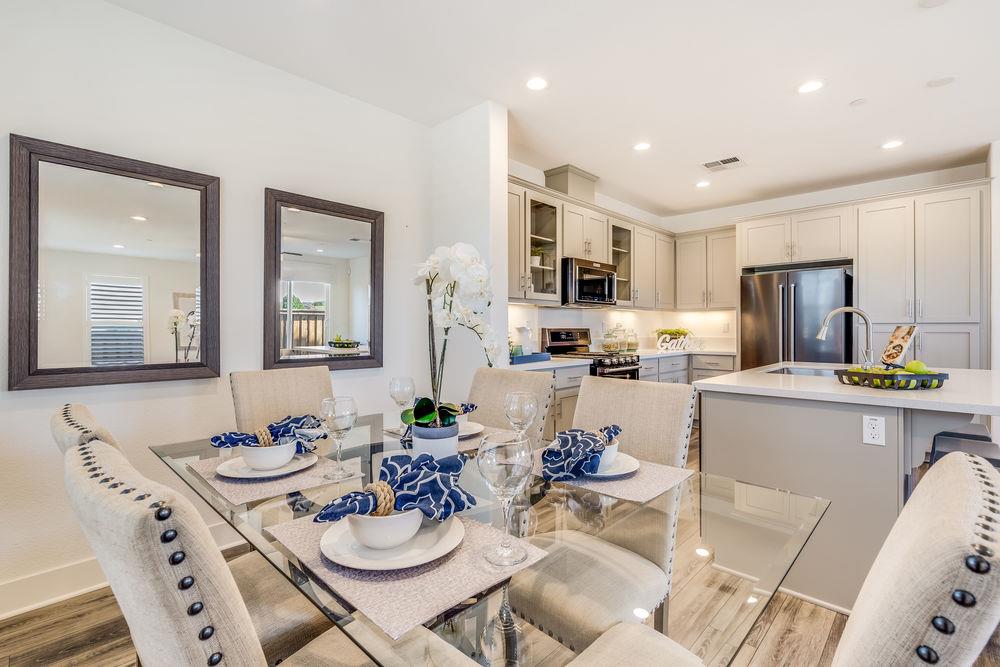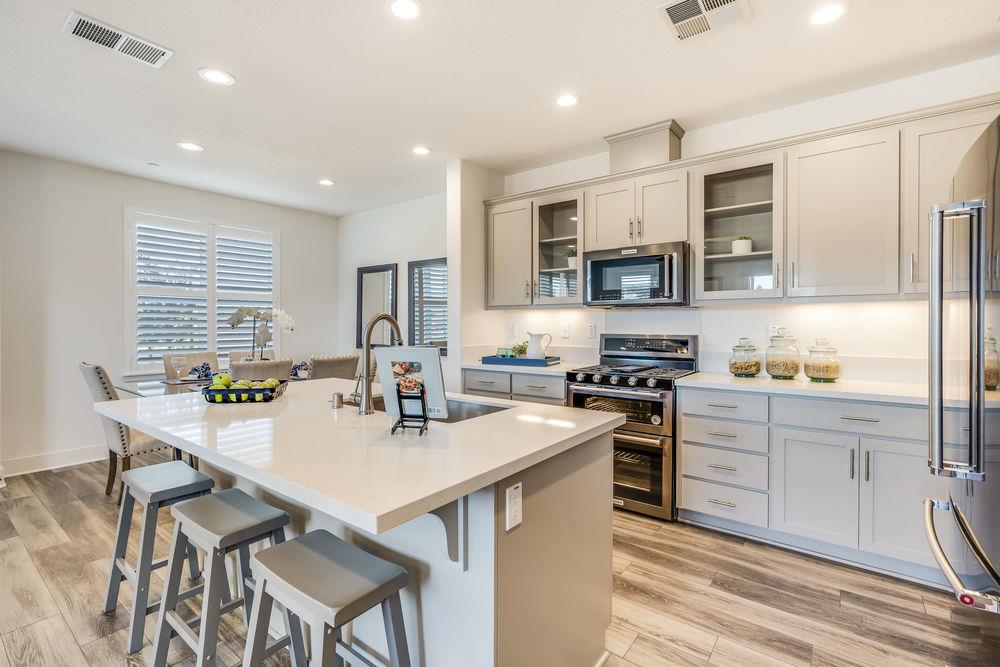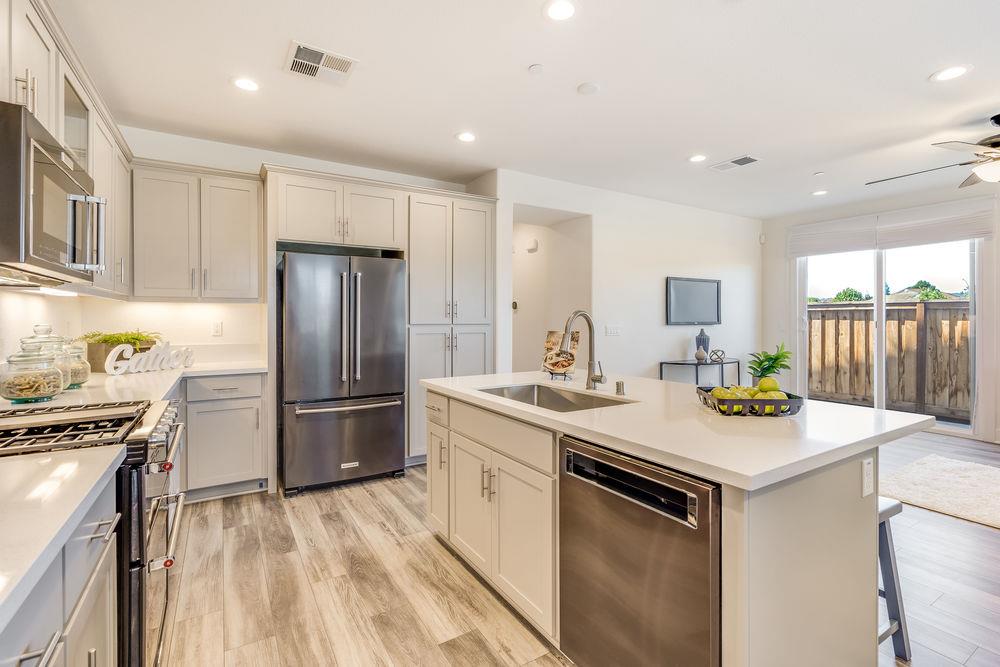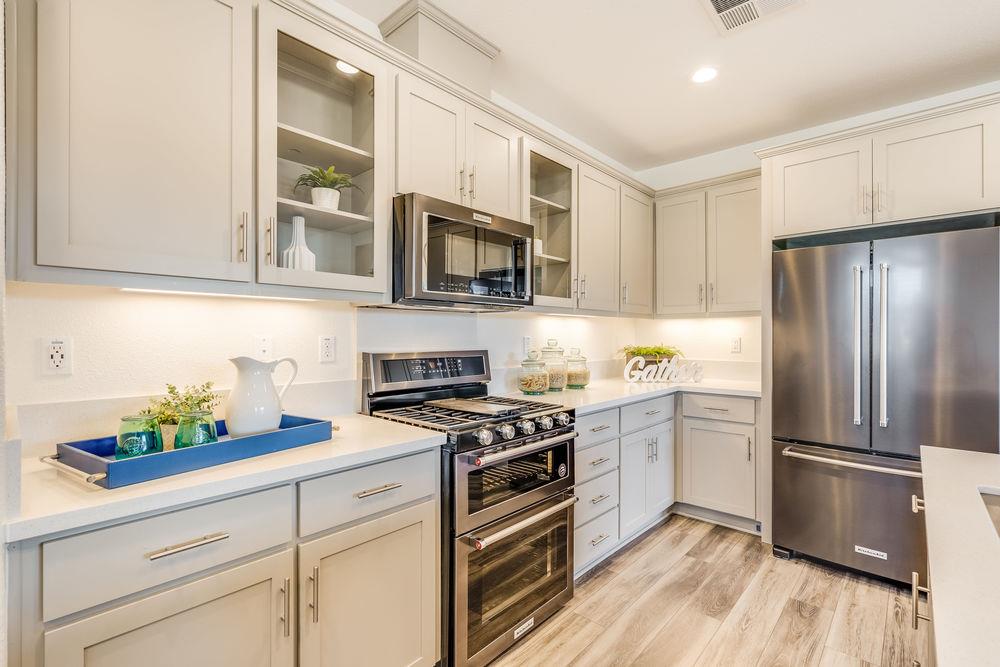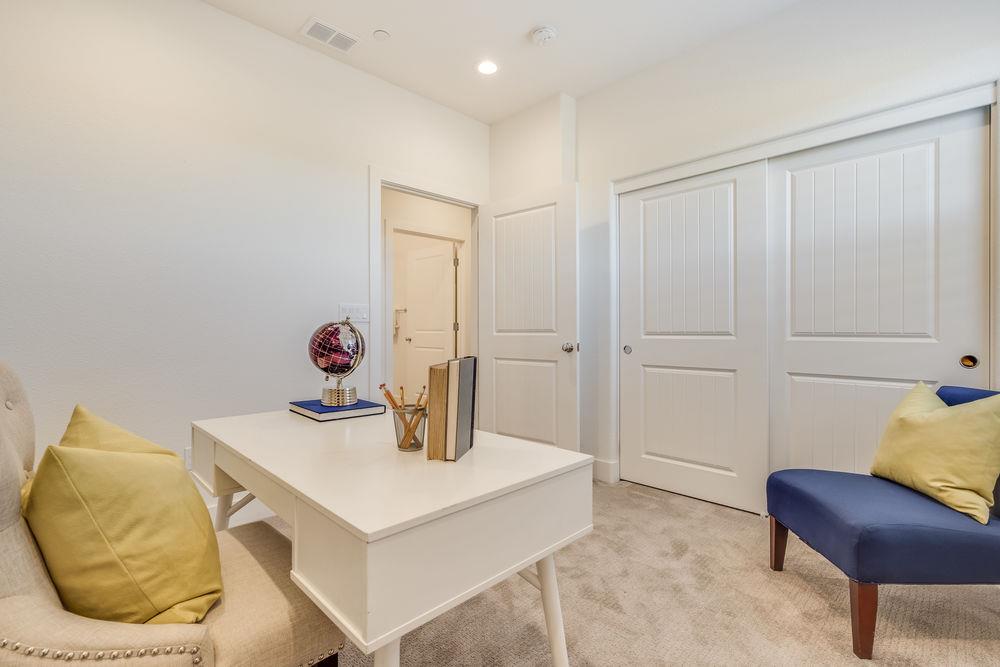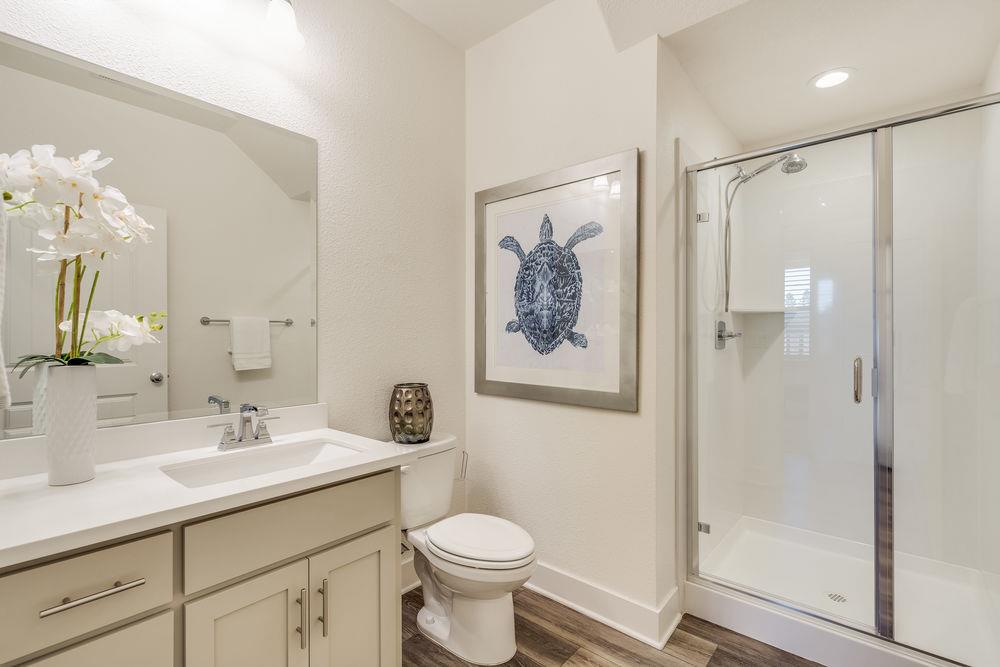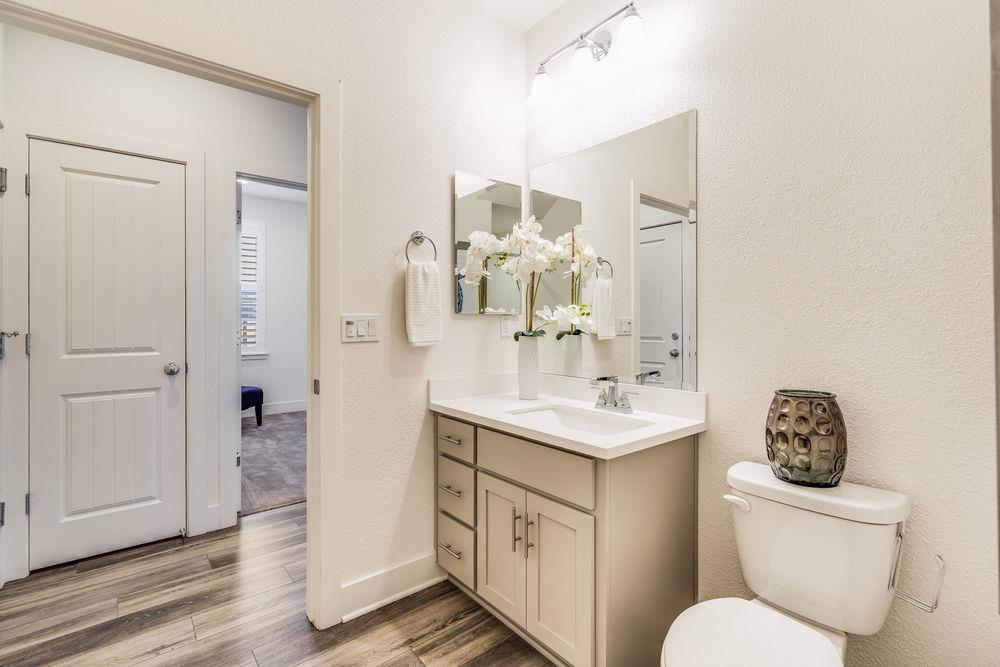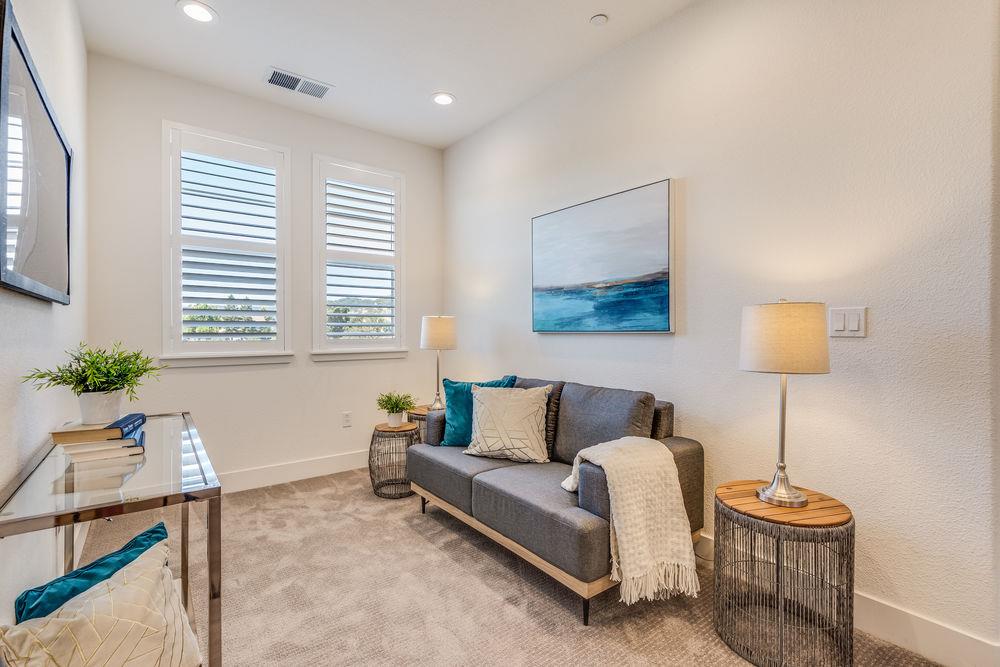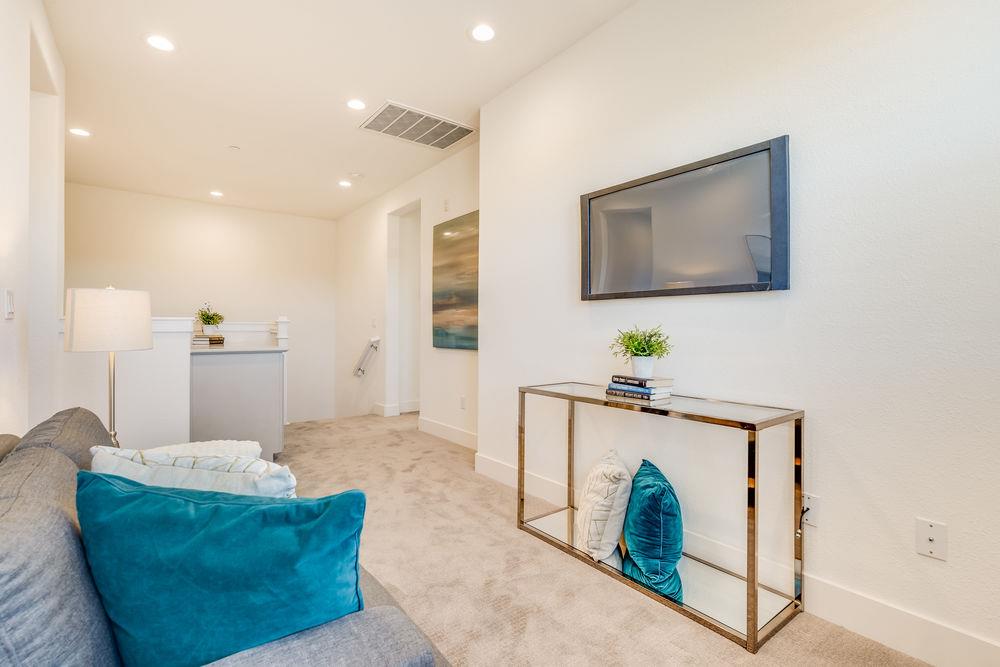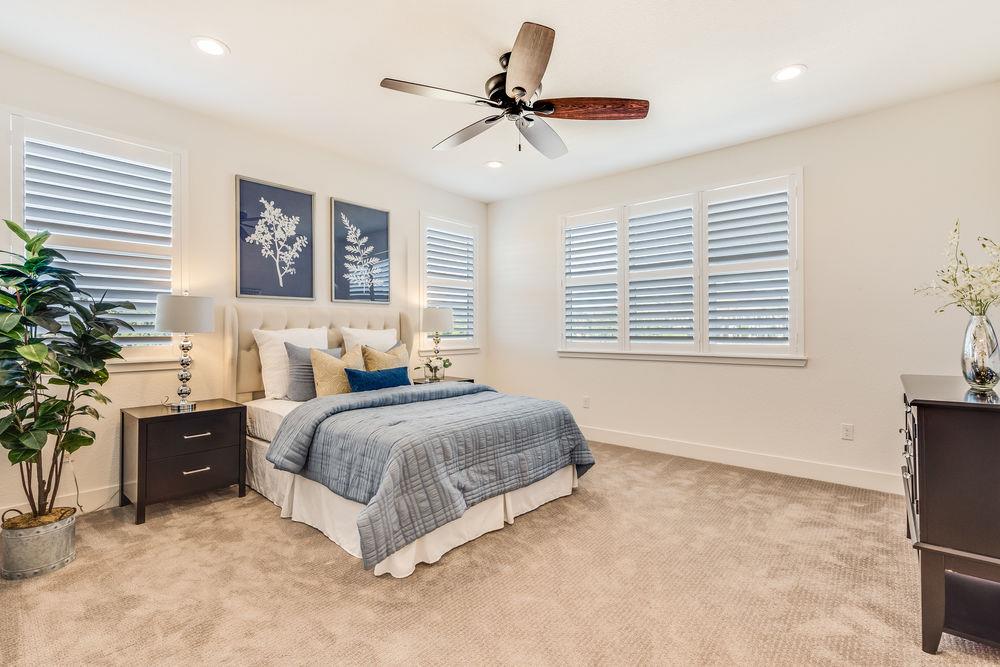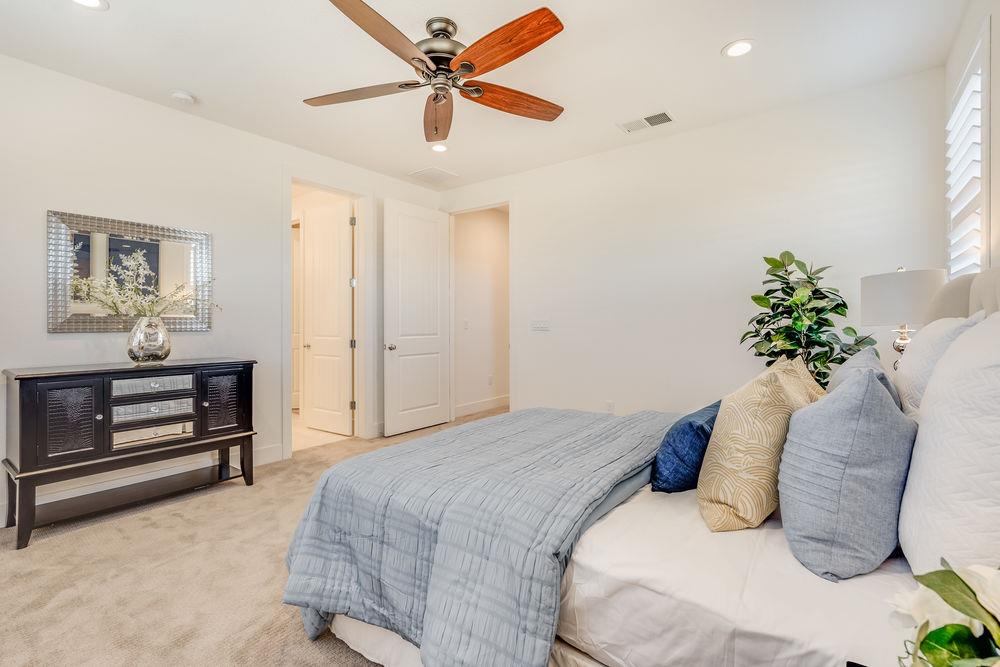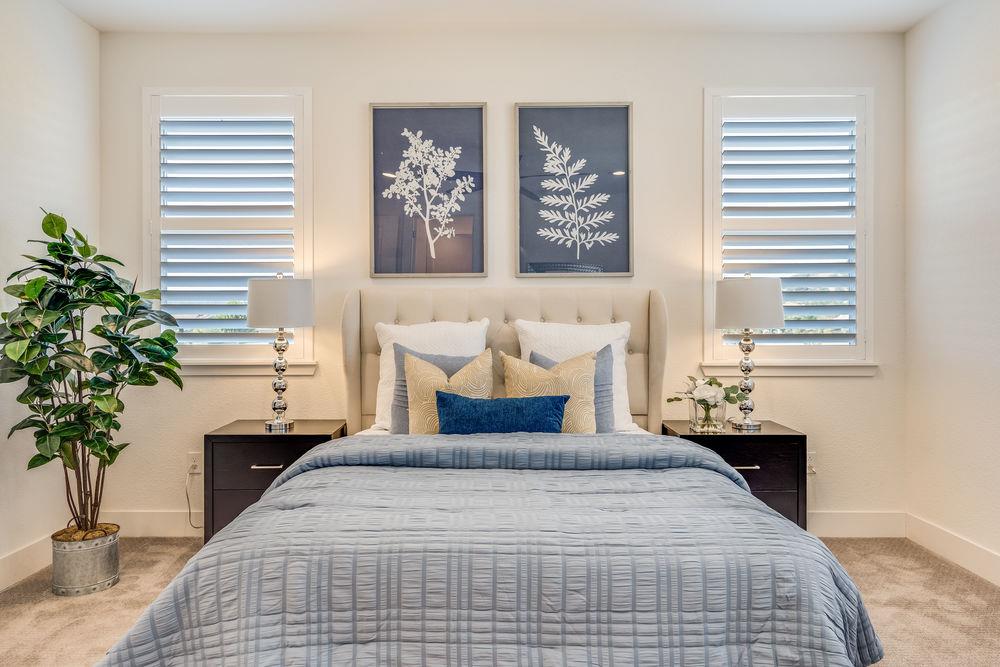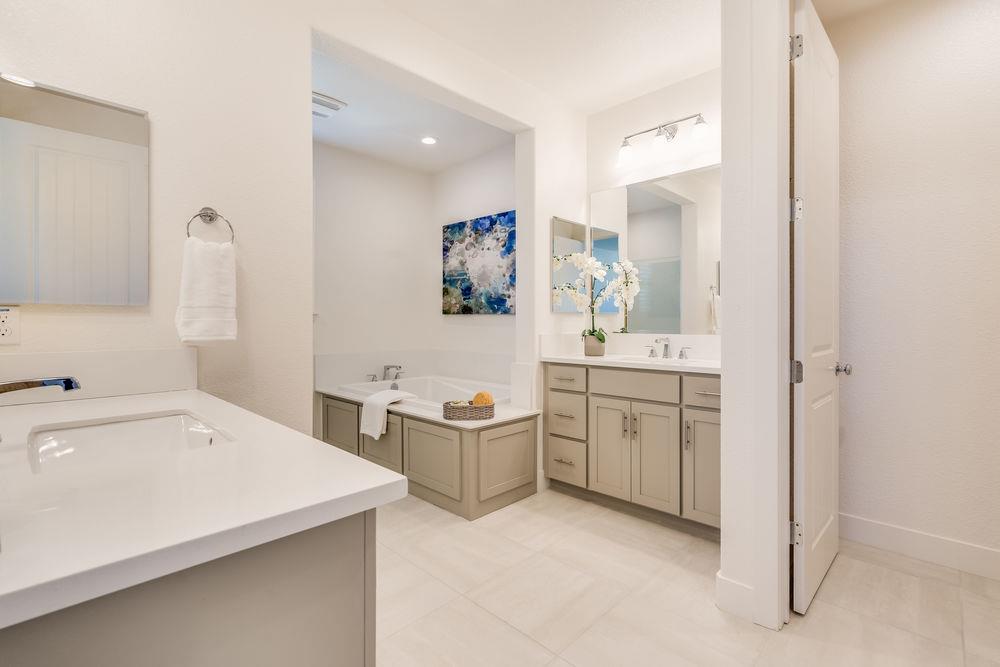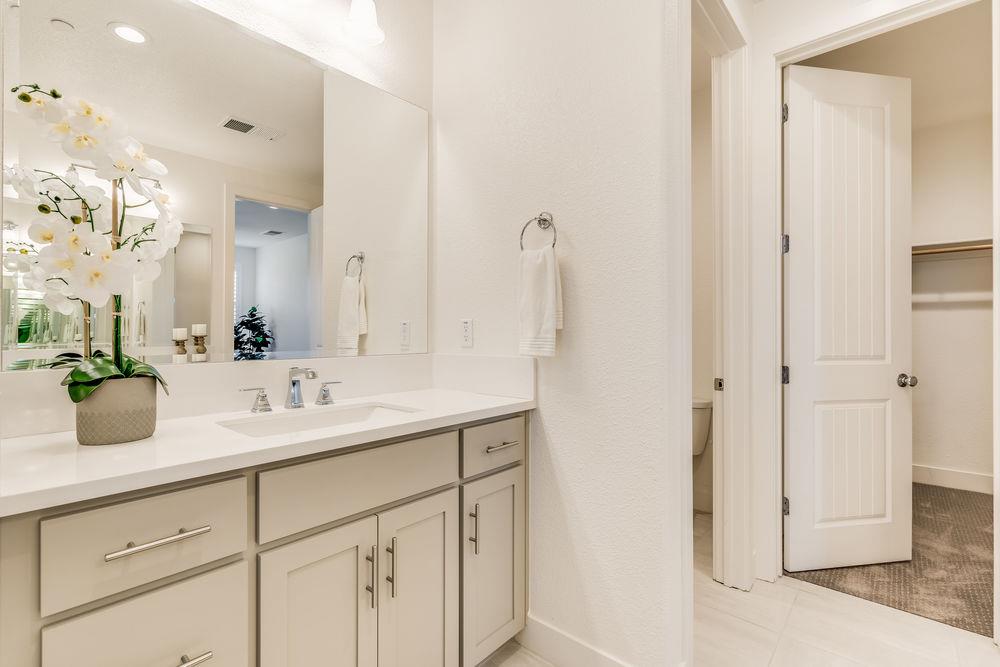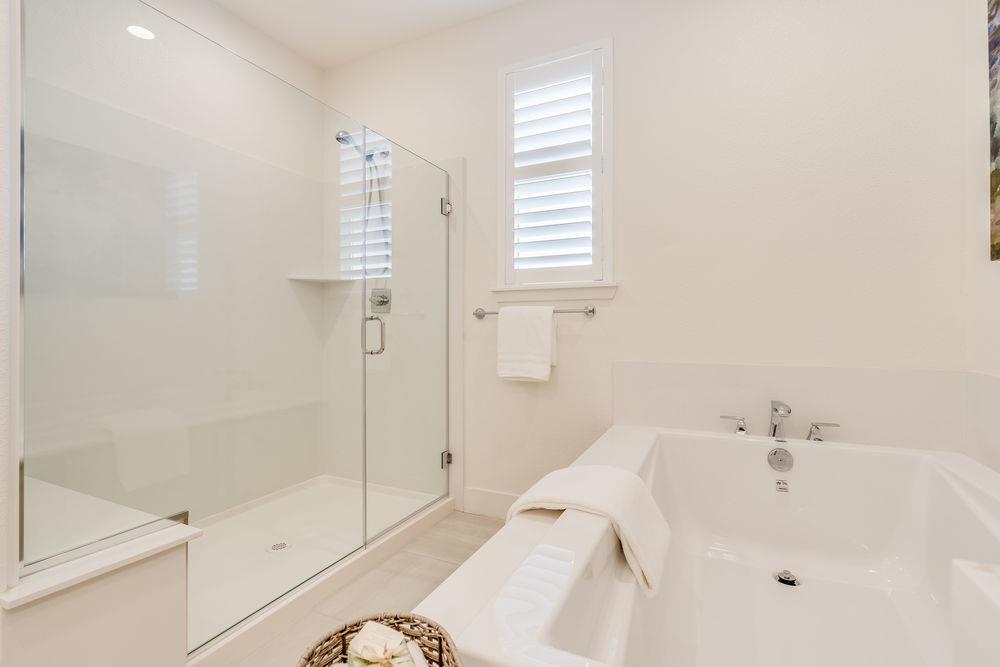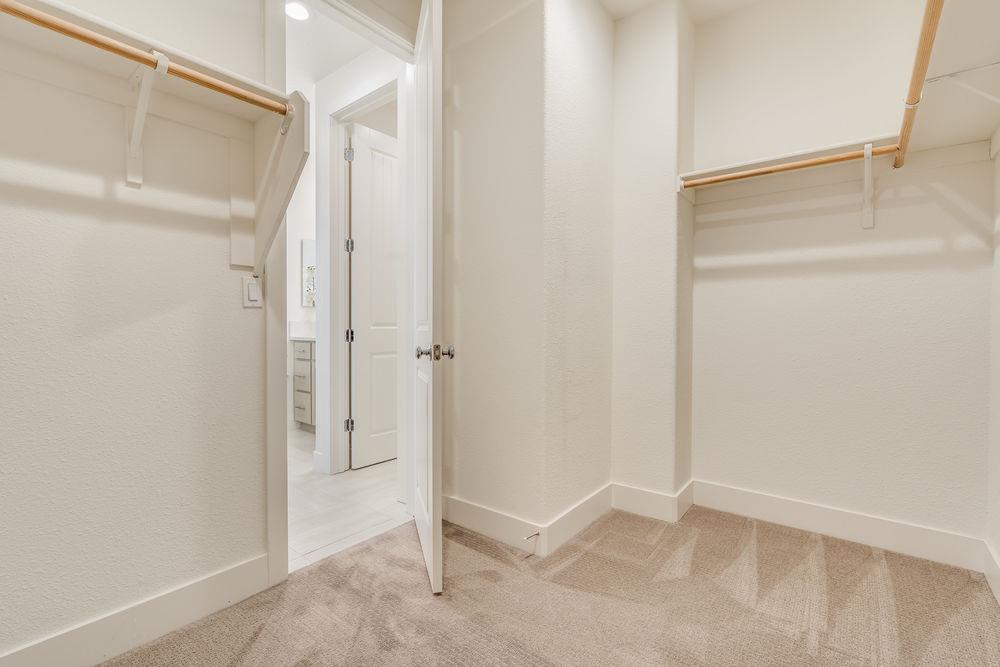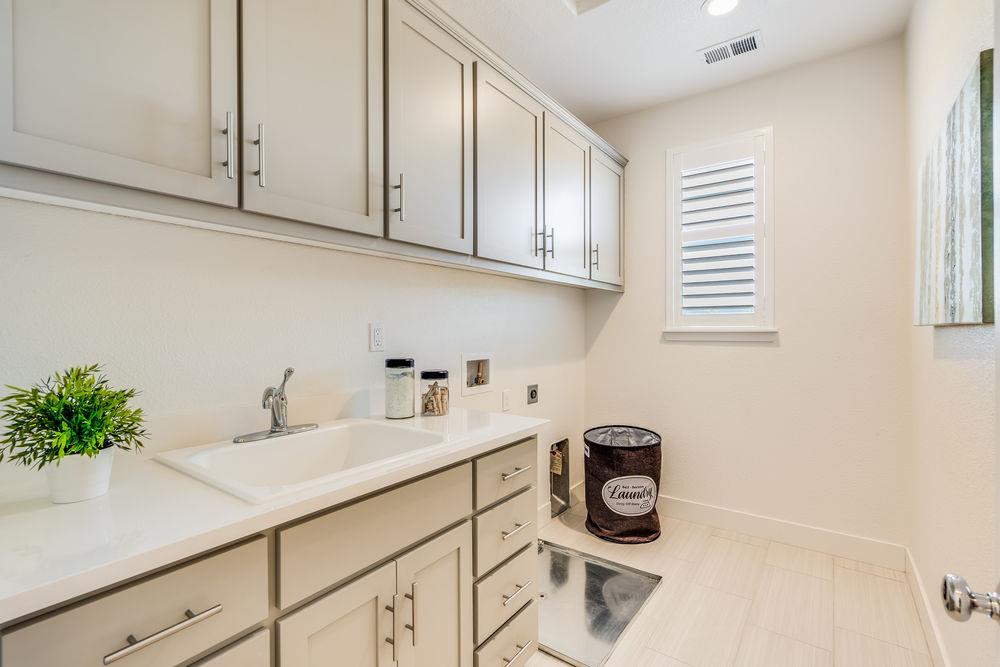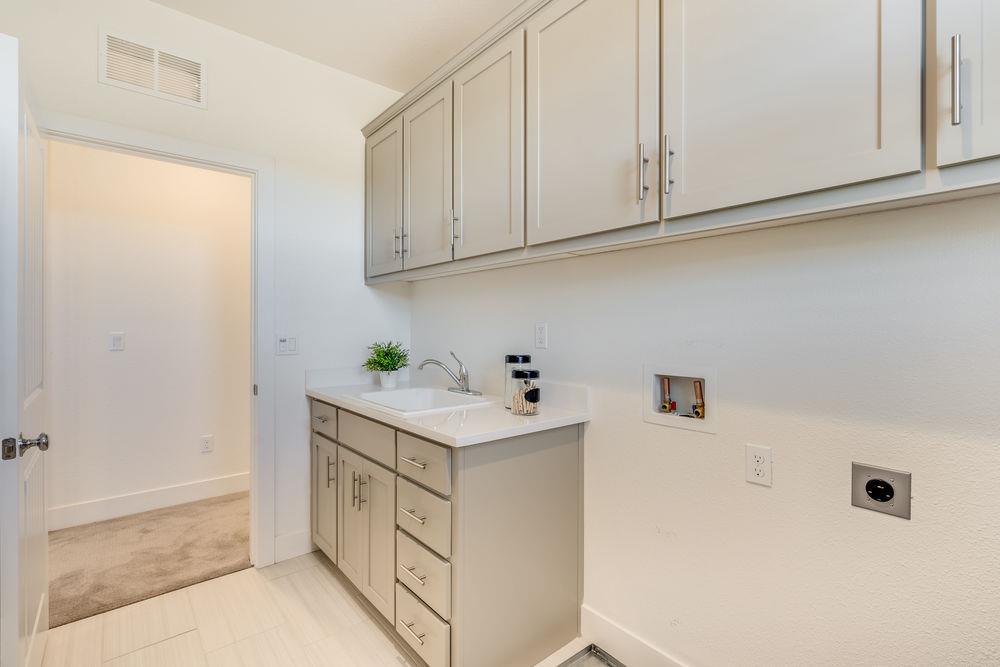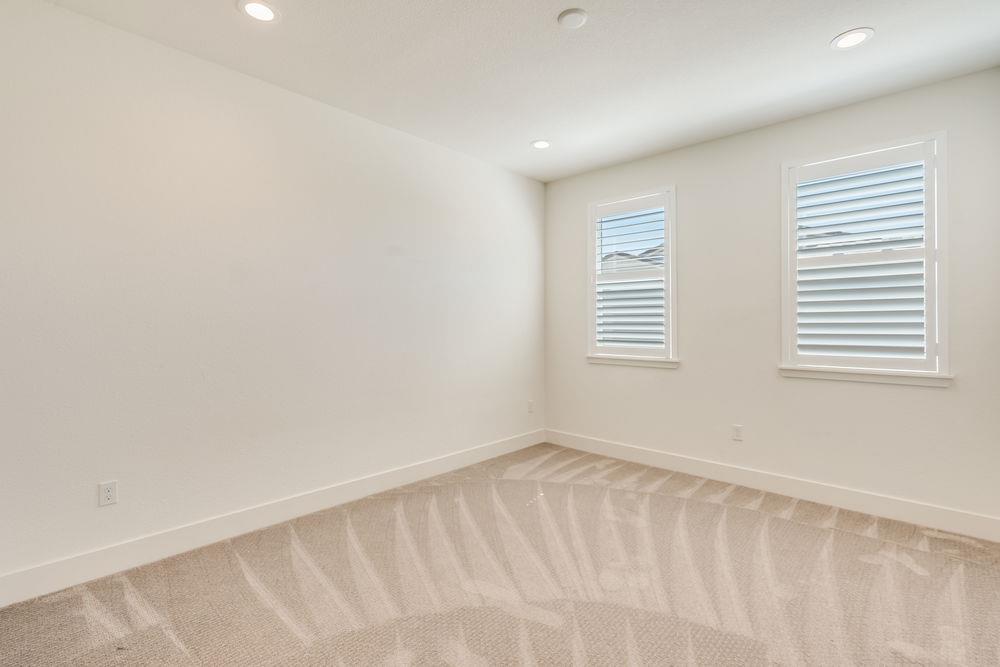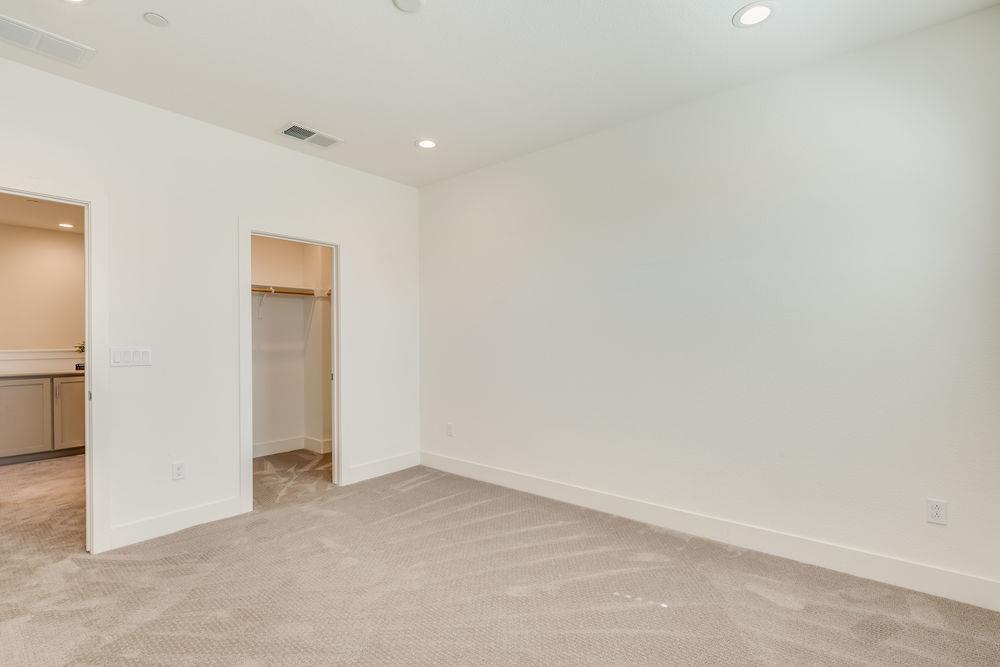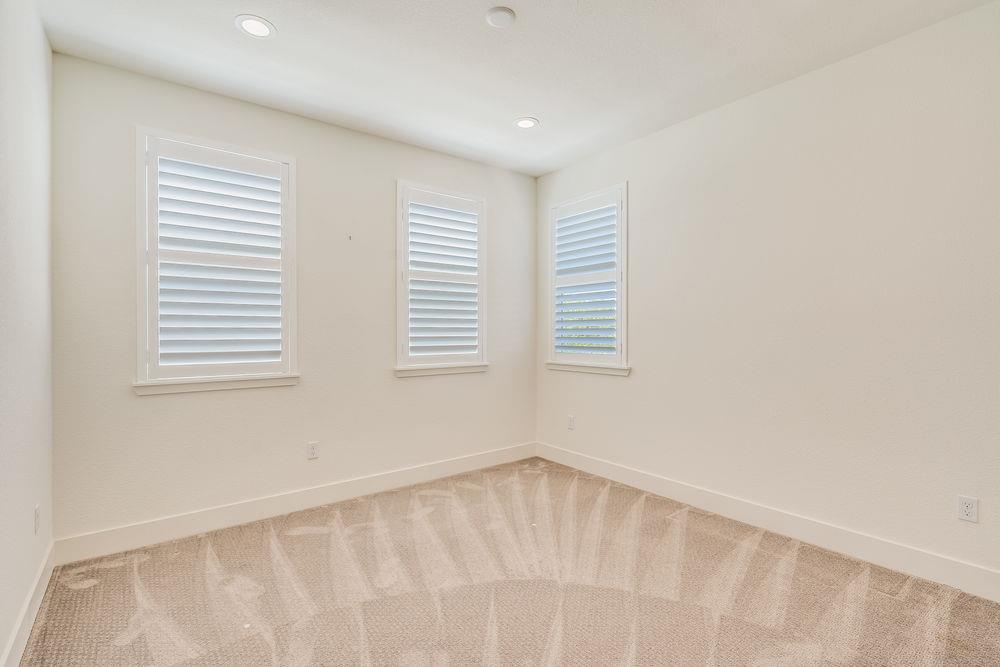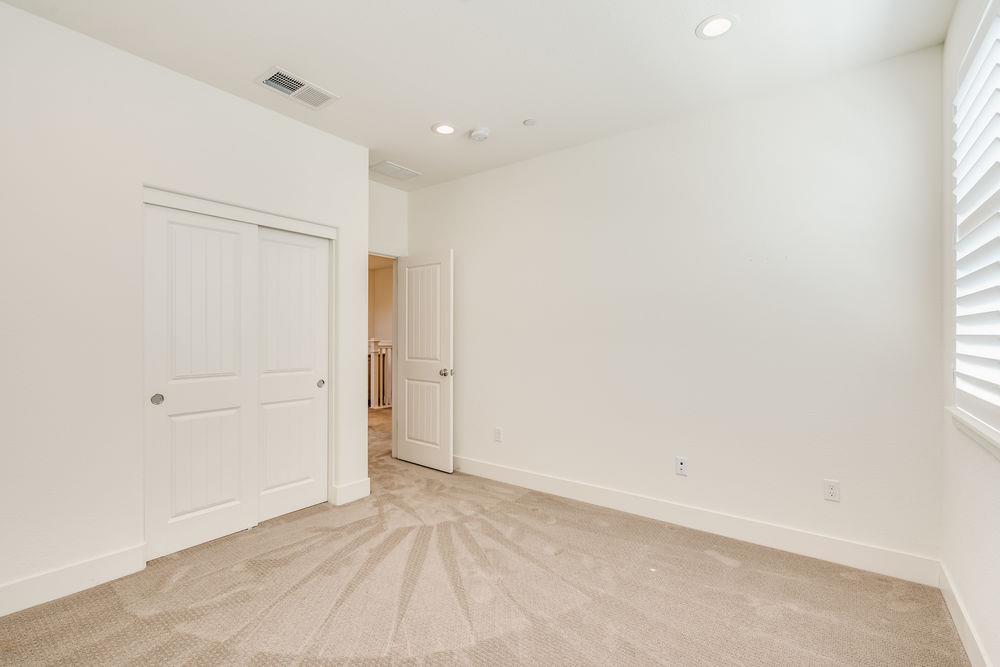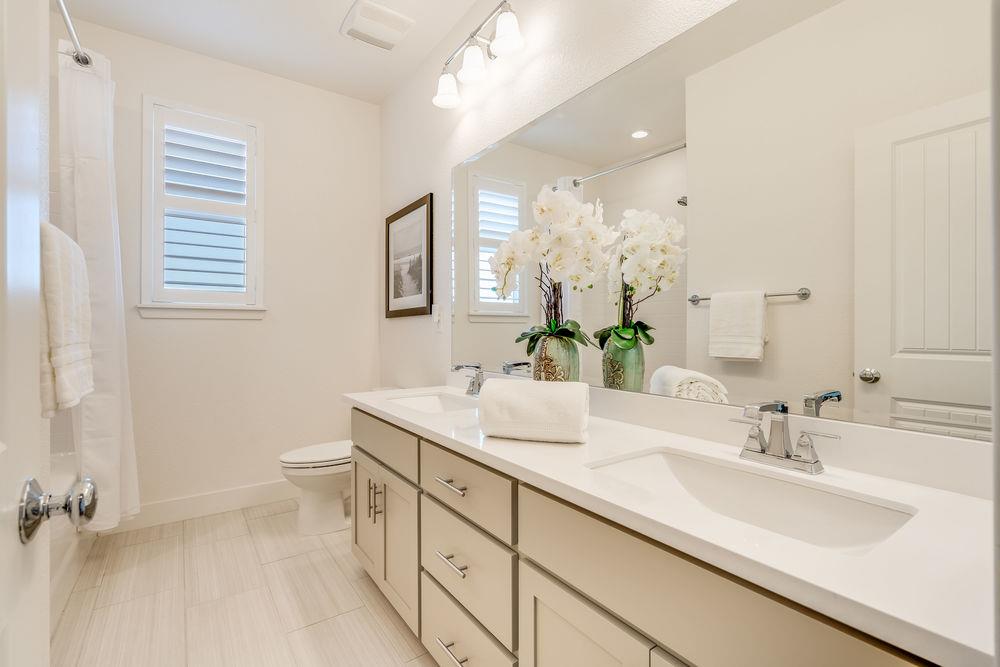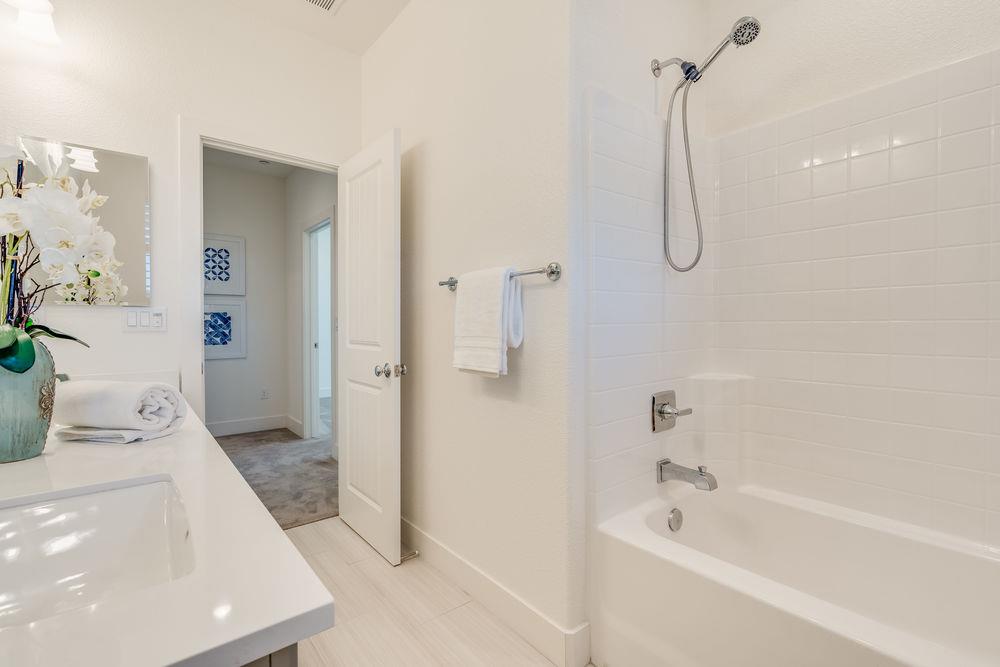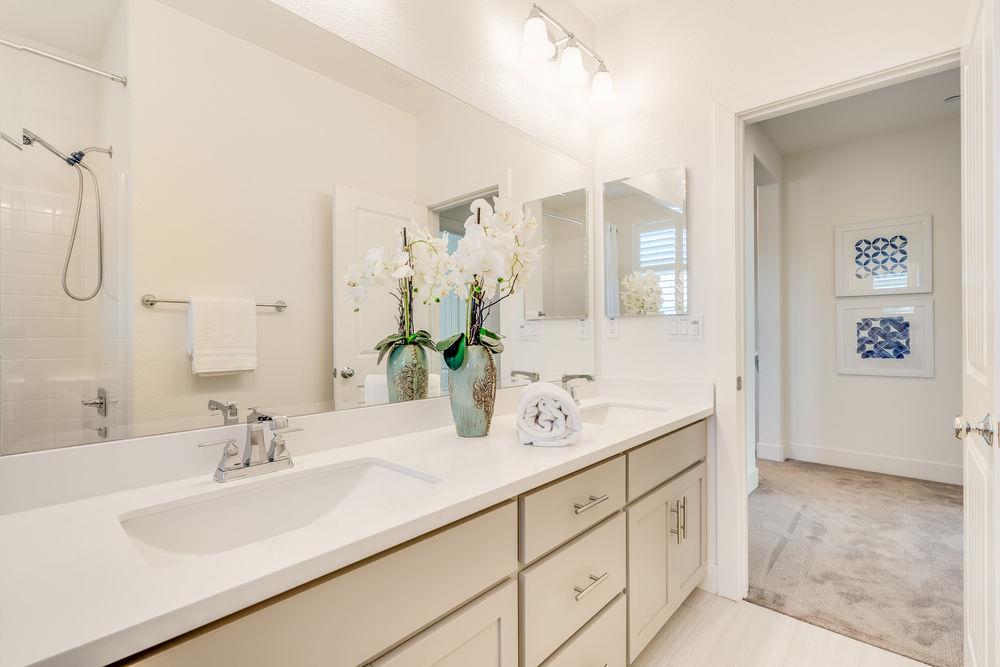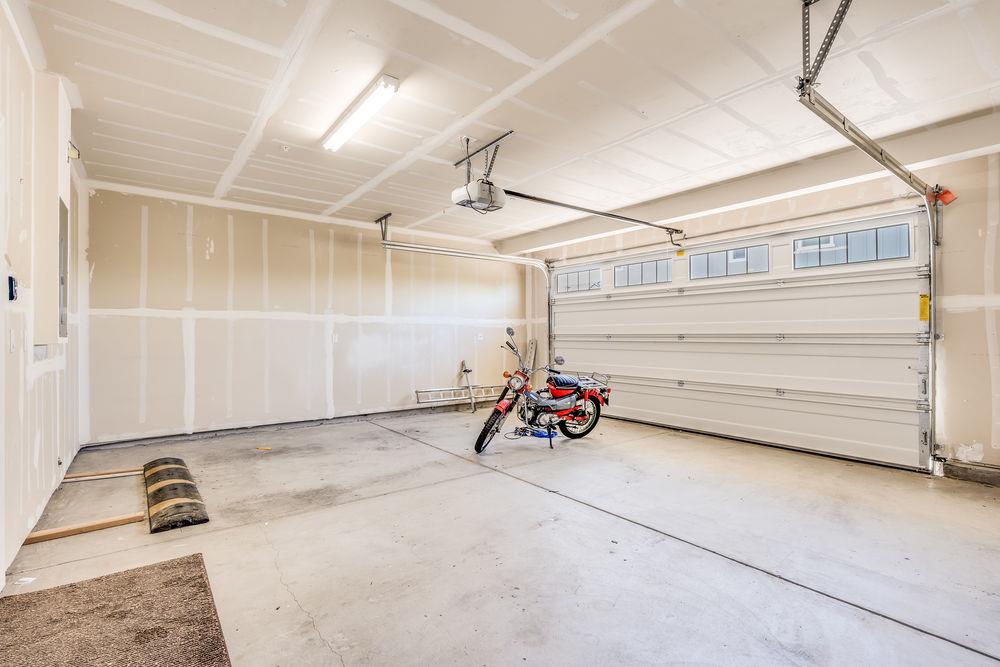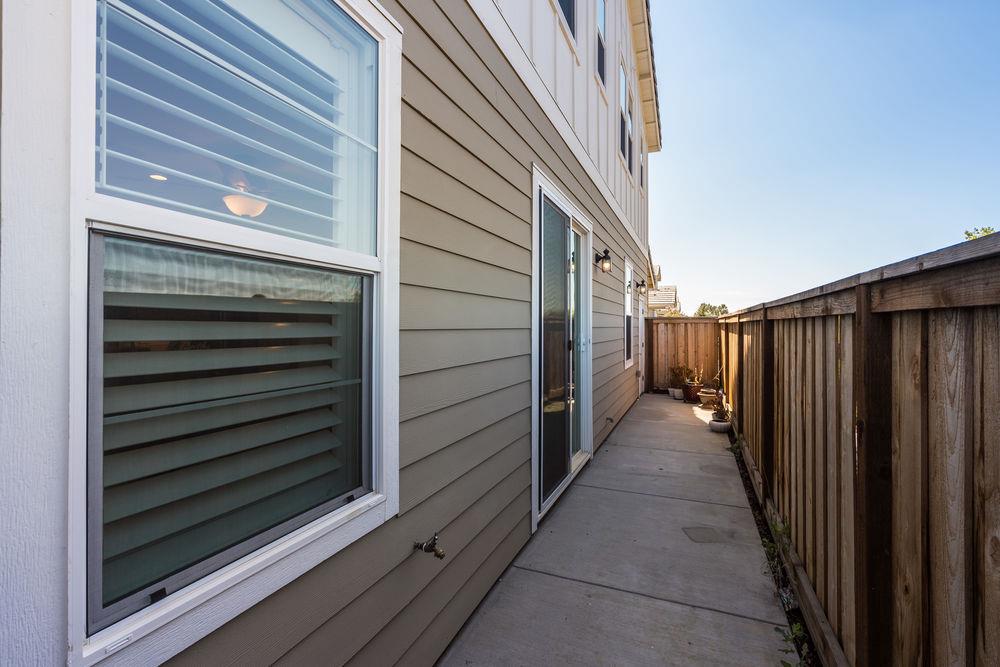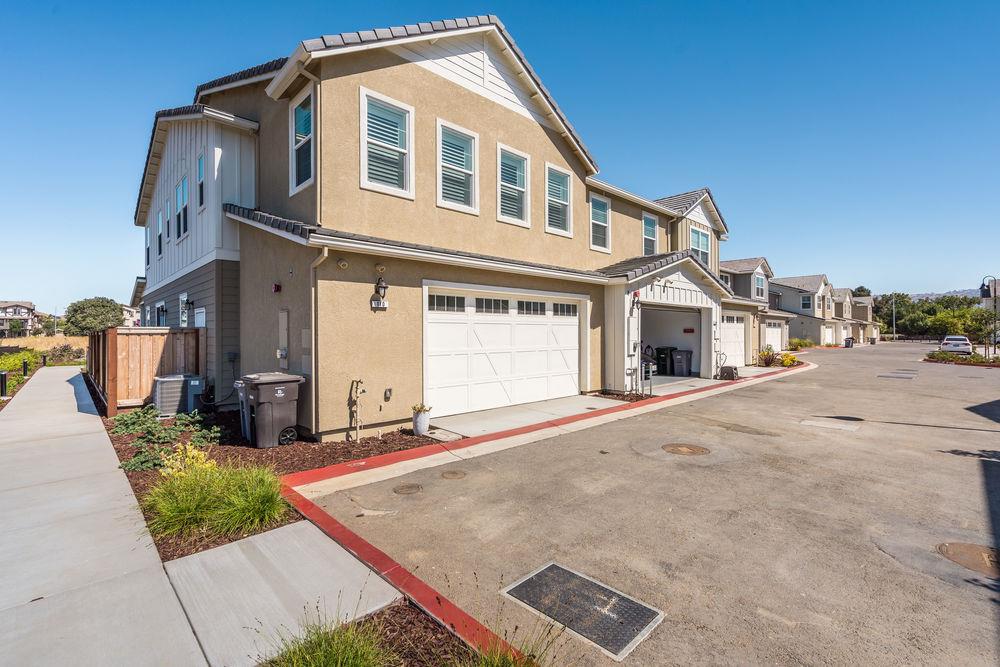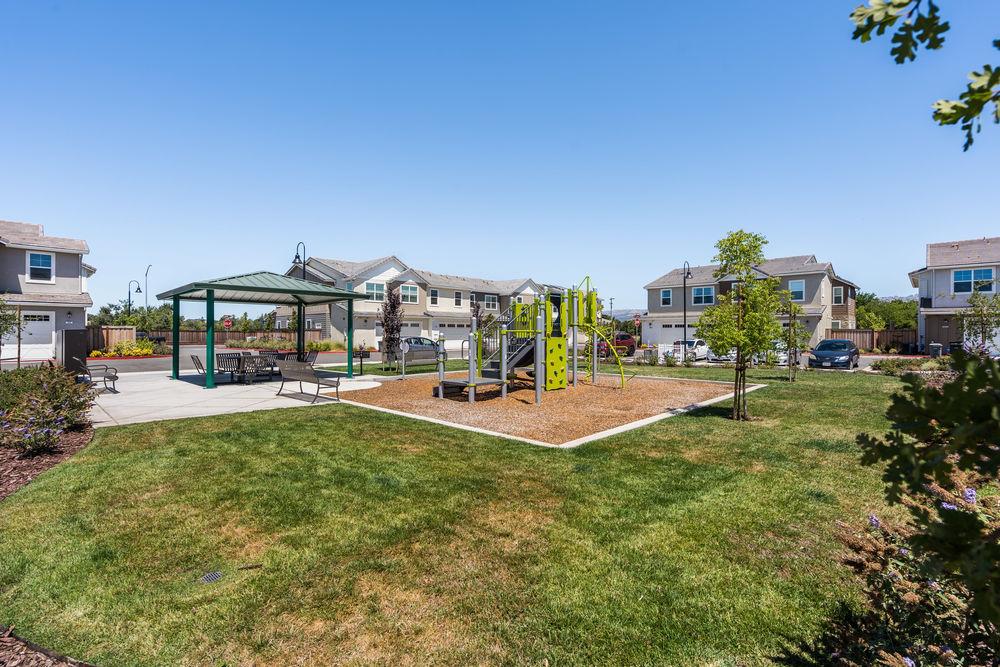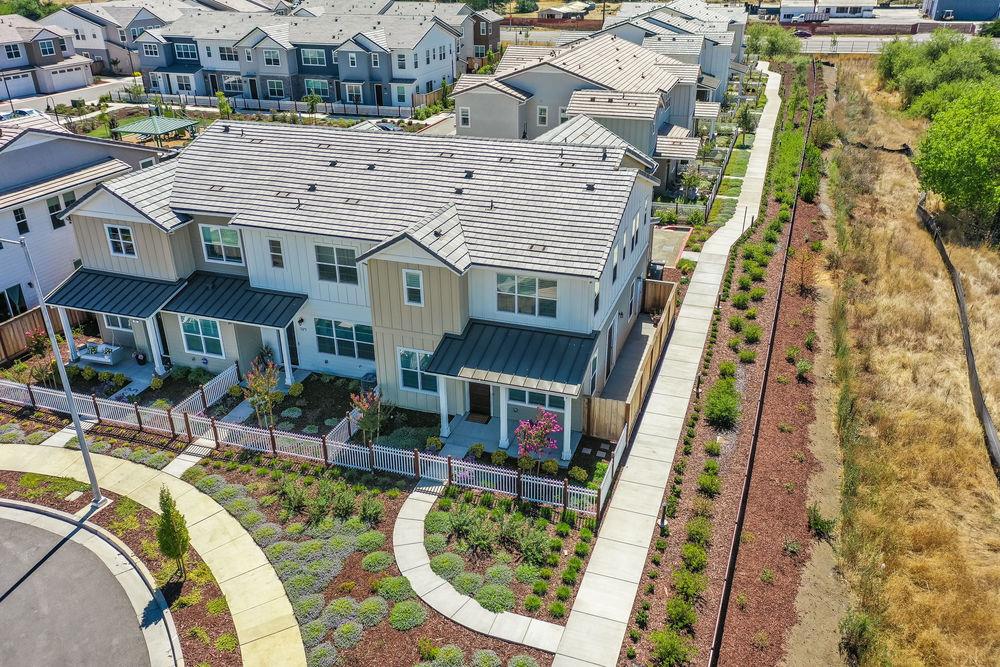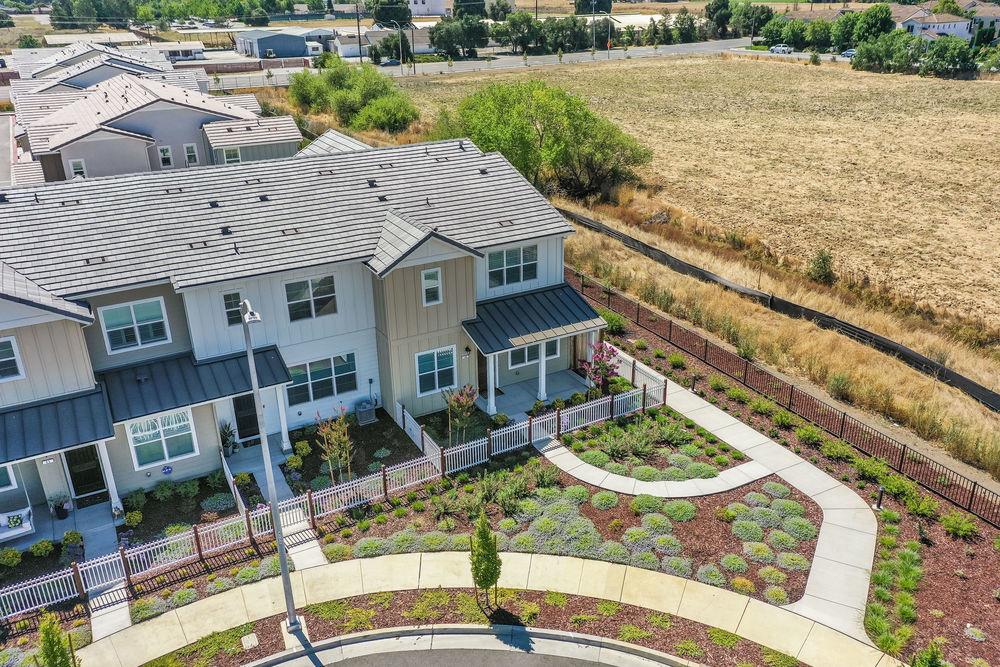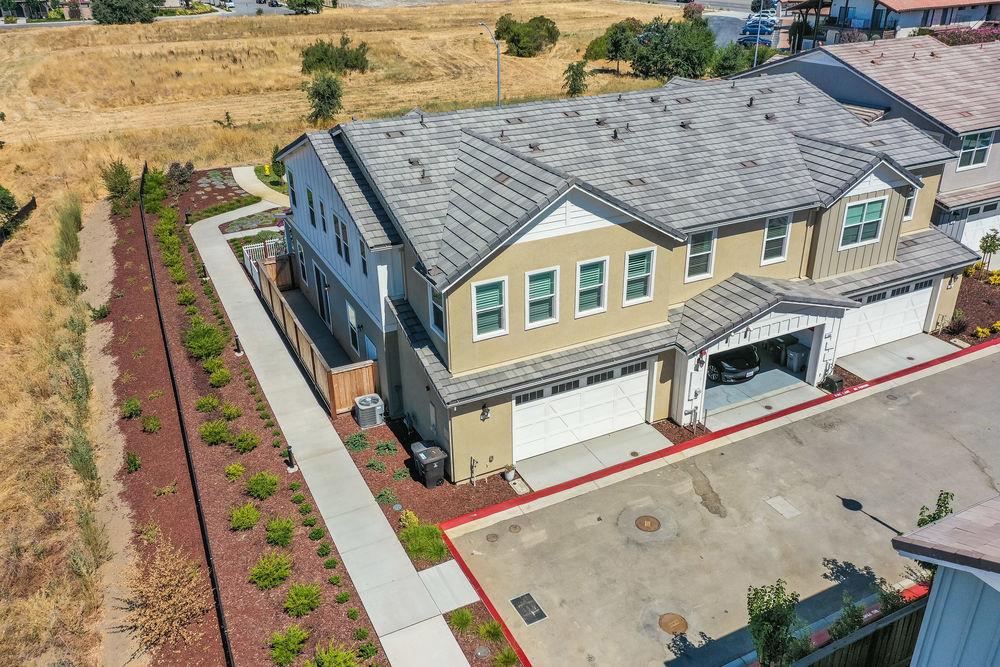 Details:
Lot Sq Feet:
2,279
Fireplaces:
0
HOA?
Yes
Bank Owned?
No
Status:
Active
Remarks:
Welcome home to this gorgeous two-story end unit townhome at The Gables in Morgan Hill that is less than 2 years old. Features a Contemporary Farmhouse style exterior, and provides four bedrooms, three baths and an attached two-car garage. Gorgeous chefs kitchen with quartz counters, stainless steel appliances, large center island. Large, open floor plan that is perfect for entertaining. You will love the light, bright interior with high ceilings and wide-plank flooring downstairs, plush carpeting upstairs. Luxurious master suite with large walk-in closet. Spacious laundry room conveniently located upstairs. This model features a handy loft area that can be used as a family room, kids play area or office space. Also features recessed lighting, plantation shutters, tankless water heater. Kids playground plus a generous, fully landscaped outdoor courtyard and much more! Conveniently located near popular downtown with shopping and dining. Virtual open house and tour at www.110Lucca.info
There are currently no open houses for this property. Please contact
Kip Barnard
to schedule an appointment.