<![CDATA[ var dwellicious_data = { "address": "4242 David St. ", "city": "CASTRO VALLEY", "state": "CA", "zip": "94546", "zip4": "", "area": "", "subdivision": "", "county": "", "price": "699000", "beds": "3", "baths": "1", "sqft": "1106", "lotsize": "5814", "yearbuilt": "1952-01-01", "proptype": "Residential", "mlsnum": "40911278", "active": false, "remarks": "First time home has been sold since it was built for the original owners in 1952! Charming 3 bedroom, 1 bathroom Mid Century home with updated Kitchen, Fireplace, AC, 2 Car Garage, large yard with storage shed and so much more. Additional features include all new exterior and interior paint, updated landscaping and dual pane windows. Close to top rated schools, all amenities (shopping, restaurants), including 580 freeway and BART. All this and so much more!", "photos": [ { "displayorder": 0, "url": "//cdnparap30.paragonrels.com/ParagonImages/Property/P3/MAXEBRDI/40911278/0/0/0/fab1b03b7e9ba974d9d90bdea38bb725/96/38e175a37581f7208ce05df04907fbd0/40911278.JPG", "caption": "" }, "displayorder": 1, "url": "//cdnparap30.paragonrels.com/ParagonImages/Property/P3/MAXEBRDI/40911278/1/0/0/baa261c9e69c423beeda725b978b308d/96/38e175a37581f7208ce05df04907fbd0/40911278-1.JPG", "caption": "" }, "displayorder": 2, "url": "//cdnparap30.paragonrels.com/ParagonImages/Property/P3/MAXEBRDI/40911278/2/0/0/d5d73de20e522fd847dfdb9a0792e12d/96/38e175a37581f7208ce05df04907fbd0/40911278-2.JPG", "caption": "" }, "displayorder": 3, "url": "//cdnparap30.paragonrels.com/ParagonImages/Property/P3/MAXEBRDI/40911278/3/0/0/c508c016108786041846c03466c488f1/96/38e175a37581f7208ce05df04907fbd0/40911278-3.JPG", "caption": "" }, "displayorder": 4, "url": "//cdnparap30.paragonrels.com/ParagonImages/Property/P3/MAXEBRDI/40911278/4/0/0/e71e1e0892e1228278e23d6b6e6ed3d7/96/38e175a37581f7208ce05df04907fbd0/40911278-4.JPG", "caption": "" }, "displayorder": 5, "url": "//cdnparap30.paragonrels.com/ParagonImages/Property/P3/MAXEBRDI/40911278/5/0/0/2a2b70dccec809c27bc1438cd3fd7eab/96/38e175a37581f7208ce05df04907fbd0/40911278-5.JPG", "caption": "" }, "displayorder": 6, "url": "//cdnparap30.paragonrels.com/ParagonImages/Property/P3/MAXEBRDI/40911278/6/0/0/2711a14bf79c9f4b3aa9481fc01c6f27/96/38e175a37581f7208ce05df04907fbd0/40911278-6.JPG", "caption": "" }, "displayorder": 7, "url": "//cdnparap30.paragonrels.com/ParagonImages/Property/P3/MAXEBRDI/40911278/7/0/0/95bac00e06d95ae3172954aaeaac9859/96/38e175a37581f7208ce05df04907fbd0/40911278-7.JPG", "caption": "" }, "displayorder": 8, "url": "//cdnparap30.paragonrels.com/ParagonImages/Property/P3/MAXEBRDI/40911278/8/0/0/f314ea0c8633d24b501c84cbf54383f5/96/38e175a37581f7208ce05df04907fbd0/40911278-8.JPG", "caption": "" }, "displayorder": 9, "url": "//cdnparap30.paragonrels.com/ParagonImages/Property/P3/MAXEBRDI/40911278/9/0/0/4190ab2fa37367ce6410a76f66b4638b/96/38e175a37581f7208ce05df04907fbd0/40911278-9.JPG", "caption": "" }, "displayorder": 10, "url": "//cdnparap30.paragonrels.com/ParagonImages/Property/P3/MAXEBRDI/40911278/10/0/0/234571817237c2eee5af28310c7af426/96/38e175a37581f7208ce05df04907fbd0/40911278-10.JPG", "caption": "" }, "displayorder": 11, "url": "//cdnparap30.paragonrels.com/ParagonImages/Property/P3/MAXEBRDI/40911278/11/0/0/4b1643053922ef48d91576458aa8035c/96/38e175a37581f7208ce05df04907fbd0/40911278-11.JPG", "caption": "" }, "displayorder": 12, "url": "//cdnparap30.paragonrels.com/ParagonImages/Property/P3/MAXEBRDI/40911278/12/0/0/c227e0233e0b51ec330a652244828836/96/38e175a37581f7208ce05df04907fbd0/40911278-12.JPG", "caption": "" }, "displayorder": 13, "url": "//cdnparap30.paragonrels.com/ParagonImages/Property/P3/MAXEBRDI/40911278/13/0/0/5e492a1c4ef6598f89140a788d94ab46/96/38e175a37581f7208ce05df04907fbd0/40911278-13.JPG", "caption": "" }, "displayorder": 14, "url": "//cdnparap30.paragonrels.com/ParagonImages/Property/P3/MAXEBRDI/40911278/14/0/0/f89693a988f9265c5c224ca0a2758b02/96/38e175a37581f7208ce05df04907fbd0/40911278-14.JPG", "caption": "" }, "displayorder": 15, "url": "//cdnparap30.paragonrels.com/ParagonImages/Property/P3/MAXEBRDI/40911278/15/0/0/e11680edb37223376900458df08ab379/96/38e175a37581f7208ce05df04907fbd0/40911278-15.JPG", "caption": "" }, "displayorder": 16, "url": "//cdnparap30.paragonrels.com/ParagonImages/Property/P3/MAXEBRDI/40911278/16/0/0/1ad4cc1903265731abb03c61902ccfa1/96/38e175a37581f7208ce05df04907fbd0/40911278-16.JPG", "caption": "" }, "displayorder": 17, "url": "//cdnparap30.paragonrels.com/ParagonImages/Property/P3/MAXEBRDI/40911278/17/0/0/4ffc4a0ce17eaee03af1f2522ac76406/96/38e175a37581f7208ce05df04907fbd0/40911278-17.JPG", "caption": "" }, "displayorder": 18, "url": "//cdnparap30.paragonrels.com/ParagonImages/Property/P3/MAXEBRDI/40911278/18/0/0/68d67ac3e0d9ab320e1d2bcacd7fd9eb/96/38e175a37581f7208ce05df04907fbd0/40911278-18.JPG", "caption": "" }, "displayorder": 19, "url": "//cdnparap30.paragonrels.com/ParagonImages/Property/P3/MAXEBRDI/40911278/19/0/0/68bc849f0798299b9f2a5fe6bc56ce28/96/38e175a37581f7208ce05df04907fbd0/40911278-19.JPG", "caption": "" }, "displayorder": 20, "url": "//cdnparap30.paragonrels.com/ParagonImages/Property/P3/MAXEBRDI/40911278/20/0/0/5b5e29ef305c7663027a75fbed8c962e/96/38e175a37581f7208ce05df04907fbd0/40911278-20.JPG", "caption": "" }, "displayorder": 21, "url": "//cdnparap30.paragonrels.com/ParagonImages/Property/P3/MAXEBRDI/40911278/21/0/0/470e90d566c33c5896153fef424f1385/96/38e175a37581f7208ce05df04907fbd0/40911278-21.JPG", "caption": "" }, "displayorder": 22, "url": "//cdnparap30.paragonrels.com/ParagonImages/Property/P3/MAXEBRDI/40911278/22/0/0/47ef584d72fd1c775ca1fdfa361de0d3/96/38e175a37581f7208ce05df04907fbd0/40911278-22.JPG", "caption": "" }, "displayorder": 23, "url": "//cdnparap30.paragonrels.com/ParagonImages/Property/P3/MAXEBRDI/40911278/23/0/0/ac4f2a860690e38c1ddc27ea662f019b/96/38e175a37581f7208ce05df04907fbd0/40911278-23.JPG", "caption": "" }, "displayorder": 24, "url": "//cdnparap30.paragonrels.com/ParagonImages/Property/P3/MAXEBRDI/40911278/24/0/0/14aa017bf86adf827cebc816d4263946/96/38e175a37581f7208ce05df04907fbd0/40911278-24.JPG", "caption": "" } ], "agent": { "name": "SIMON BLACK", "phone": "510-409-0026", "email": "Simon@redoakrealty.com" }, "broker": { "name": "RED OAK REALTY", "phone": "", "email": "" } }; ]]>
4242 David St.
CASTRO VALLEY, CA 94546

Click here for map
Residential Home
$699,000
1,106 Sq Feet
3 Bedrooms
1 Bathroom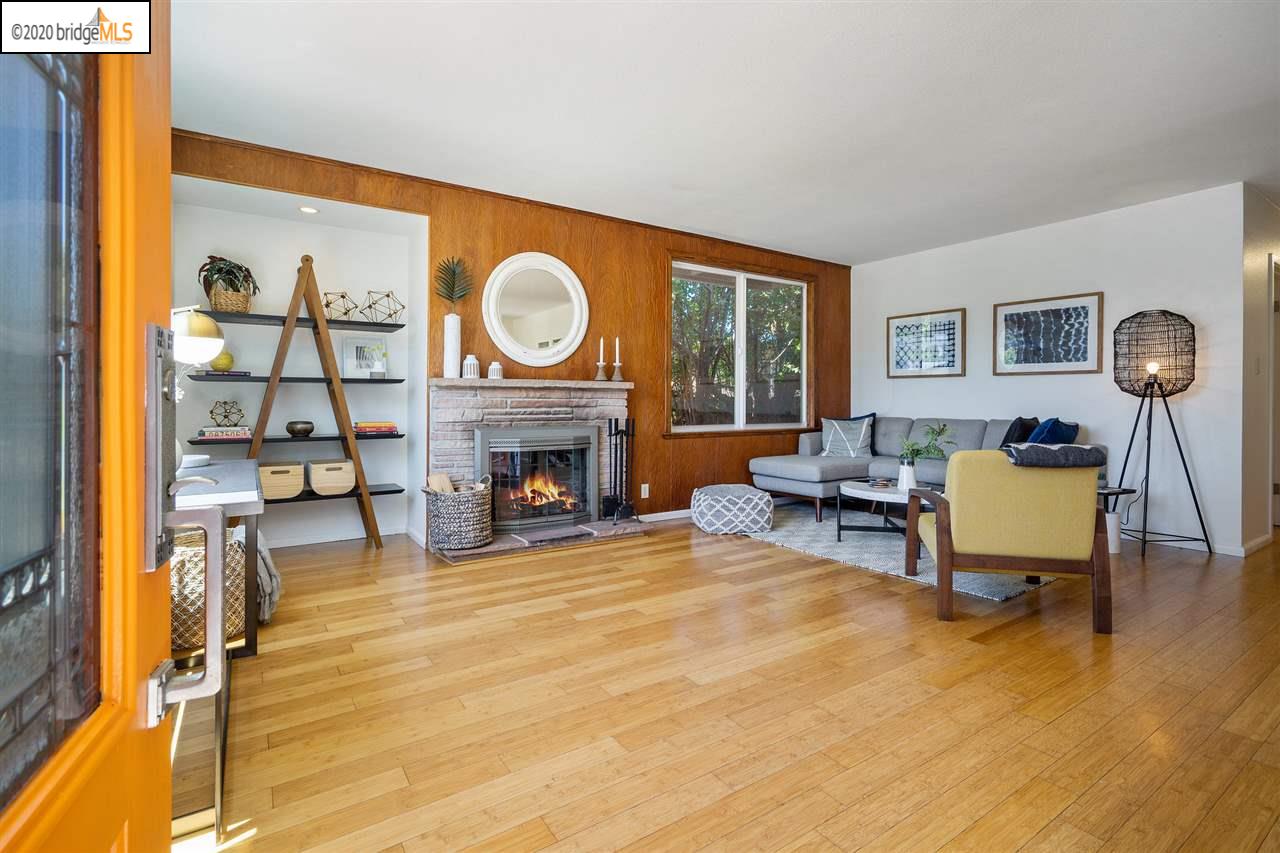 Details:
Lot Sq Feet:
5,814
Fireplaces:
1
HOA?
No
Bank Owned?
No
Status:
Pending
Remarks:
First time home has been sold since it was built for the original owners in 1952! Charming 3 bedroom, 1 bathroom Mid Century home with updated Kitchen, Fireplace, AC, 2 Car Garage, large yard with storage shed and so much more. Additional features include all new exterior and interior paint, updated landscaping and dual pane windows. Close to top rated schools, all amenities (shopping, restaurants), including 580 freeway and BART. All this and so much more!
There are currently no open houses for this property. Please contact
SIMON BLACK
to schedule an appointment.