<![CDATA[ var dwellicious_data = { "address": "1411 Creekside Dr #28", "city": "WALNUT CREEK", "state": "CA", "zip": "94596", "zip4": "", "area": "", "subdivision": "", "county": "", "price": "329000", "beds": "1", "baths": "1", "sqft": "660", "lotsize": "0", "yearbuilt": "1963-01-01", "proptype": "Residential", "mlsnum": "40907982", "active": true, "remarks": "Great New Price ... Priced to Sell! Prime downtown Walnut Creek location steps from Whole Foods, world-class shopping, restaurants, and access to the Iron HorseTrail for easy pedestrian and bike travel to surrounding communities. Leave the car behind! Creekside and waterfall views from this single story top floor residence. This updated and spacious one bedroom one bath condo has an open floor plan, stone kitchen counters with a breakfast bar, large bedroom and a balcony that overlooks the wooded creek and a seasonal waterfall. Situated on the top floor in the preferred location in the complex, this home has great privacy and serenity. This home is ideal for those wanting the convenience of urban living with the award-winning schools, a great investment property, and perfect for the commuter with easy access to highways 680 and 24, BART and our many surrounding communities. HOA includes community pool, parking space, laundry facility, water and garbage.", "photos": [ { "displayorder": 0, "url": "//cdnparap30.paragonrels.com/ParagonImages/Property/P3/MAXEBRDI/40907982/0/0/0/e1164a8b2f71bdcee65b2021d441c605/93/7c8ac895e7c5ec71745fc6bca041050a/40907982.JPG", "caption": "" }, "displayorder": 1, "url": "//cdnparap30.paragonrels.com/ParagonImages/Property/P3/MAXEBRDI/40907982/1/0/0/22348c102ffd8dfcf60b859d9cc2fbfc/93/7c8ac895e7c5ec71745fc6bca041050a/40907982-1.JPG", "caption": "" }, "displayorder": 2, "url": "//cdnparap30.paragonrels.com/ParagonImages/Property/P3/MAXEBRDI/40907982/2/0/0/5faf8e1e5438e4d92a79a43476f0527b/93/7c8ac895e7c5ec71745fc6bca041050a/40907982-2.JPG", "caption": "" }, "displayorder": 3, "url": "//cdnparap30.paragonrels.com/ParagonImages/Property/P3/MAXEBRDI/40907982/3/0/0/6226faba76f447fafc8ab4580b2df4d6/93/7c8ac895e7c5ec71745fc6bca041050a/40907982-3.JPG", "caption": "" }, "displayorder": 4, "url": "//cdnparap30.paragonrels.com/ParagonImages/Property/P3/MAXEBRDI/40907982/4/0/0/89c91b353426dc1499420518fbbfbf42/93/7c8ac895e7c5ec71745fc6bca041050a/40907982-4.JPG", "caption": "" }, "displayorder": 5, "url": "//cdnparap30.paragonrels.com/ParagonImages/Property/P3/MAXEBRDI/40907982/5/0/0/1a961b4dc850b399672f8ec558b1a3d6/93/7c8ac895e7c5ec71745fc6bca041050a/40907982-5.JPG", "caption": "" }, "displayorder": 6, "url": "//cdnparap30.paragonrels.com/ParagonImages/Property/P3/MAXEBRDI/40907982/6/0/0/1d6f52e052e9d634f960ed0be57f3dae/93/7c8ac895e7c5ec71745fc6bca041050a/40907982-6.JPG", "caption": "" }, "displayorder": 7, "url": "//cdnparap30.paragonrels.com/ParagonImages/Property/P3/MAXEBRDI/40907982/7/0/0/84d776471ed9490c402f57269e483757/93/7c8ac895e7c5ec71745fc6bca041050a/40907982-7.JPG", "caption": "" }, "displayorder": 8, "url": "//cdnparap30.paragonrels.com/ParagonImages/Property/P3/MAXEBRDI/40907982/8/0/0/0f7e88c2b07671ebadbac57ed95b2d11/93/7c8ac895e7c5ec71745fc6bca041050a/40907982-8.JPG", "caption": "" }, "displayorder": 9, "url": "//cdnparap30.paragonrels.com/ParagonImages/Property/P3/MAXEBRDI/40907982/9/0/0/cfe11f5ff08f0900babf0b67fb811803/93/7c8ac895e7c5ec71745fc6bca041050a/40907982-9.JPG", "caption": "" }, "displayorder": 10, "url": "//cdnparap30.paragonrels.com/ParagonImages/Property/P3/MAXEBRDI/40907982/10/0/0/3e8206671d36f5346c53afb83542268e/93/7c8ac895e7c5ec71745fc6bca041050a/40907982-10.JPG", "caption": "" }, "displayorder": 11, "url": "//cdnparap30.paragonrels.com/ParagonImages/Property/P3/MAXEBRDI/40907982/11/0/0/e91e115b21c8459dba8704749cba2561/93/7c8ac895e7c5ec71745fc6bca041050a/40907982-11.JPG", "caption": "" }, "displayorder": 12, "url": "//cdnparap30.paragonrels.com/ParagonImages/Property/P3/MAXEBRDI/40907982/12/0/0/05d4634701d362b4998512ecf6782fc0/93/7c8ac895e7c5ec71745fc6bca041050a/40907982-12.JPG", "caption": "" }, "displayorder": 13, "url": "//cdnparap30.paragonrels.com/ParagonImages/Property/P3/MAXEBRDI/40907982/13/0/0/8764e1a72484906cf921bc3fba5f8829/93/7c8ac895e7c5ec71745fc6bca041050a/40907982-13.JPG", "caption": "" } ], "agent": { "name": "Shannon Anderson", "phone": "925-3814415", "email": "shannon.anderson@compass.com" }, "broker": { "name": "Compass", "phone": "", "email": "" } }; ]]>
1411 Creekside Dr #28
WALNUT CREEK, CA 94596

Click here for map
Condo
$329,000
660 Sq Feet
1 Bedroom
1 Bathroom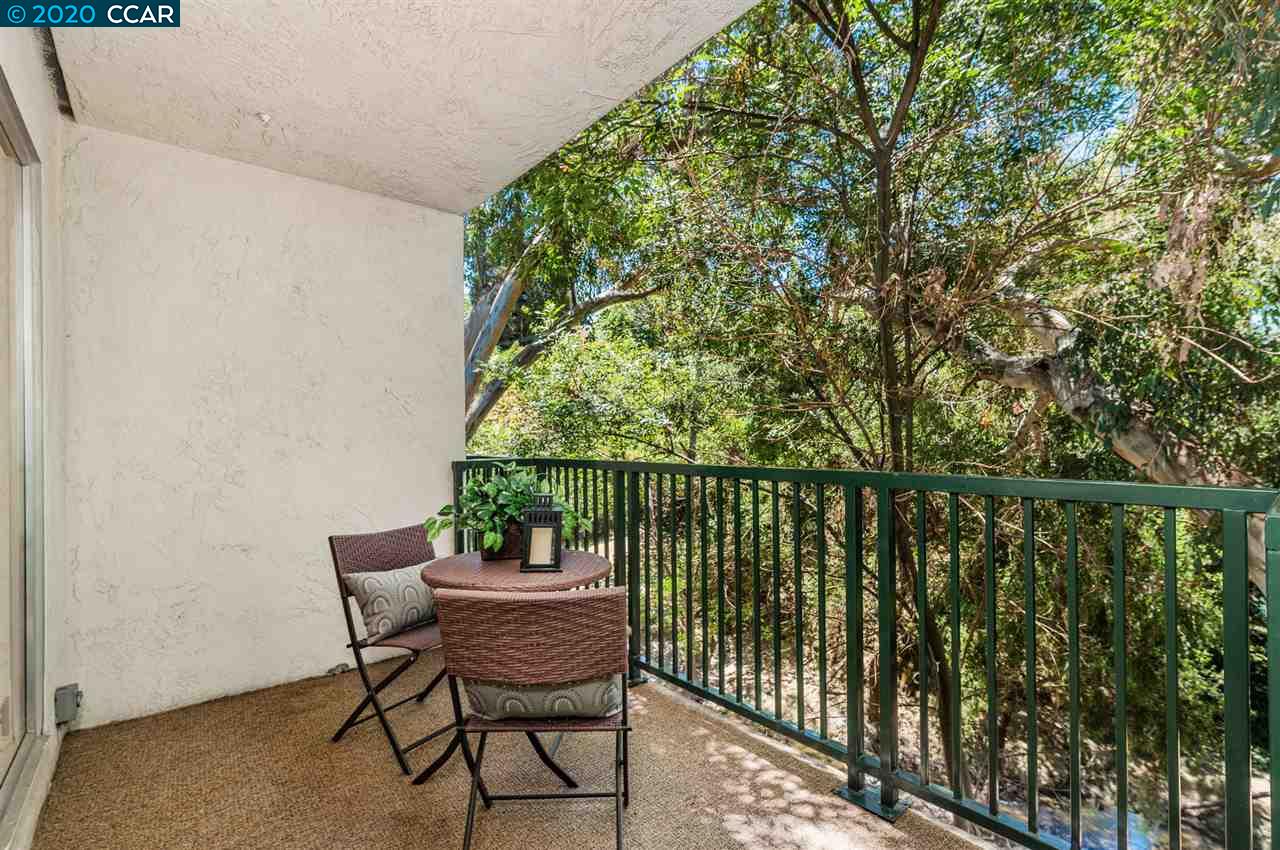 Details:
Lot Sq Feet:
0
Fireplaces:
0
HOA?
Yes
Bank Owned?
No
Status:
Active
Remarks:
Great New Price ... Priced to Sell! Prime downtown Walnut Creek location steps from Whole Foods, world-class shopping, restaurants, and access to the Iron HorseTrail for easy pedestrian and bike travel to surrounding communities. Leave the car behind! Creekside and waterfall views from this single story top floor residence. This updated and spacious one bedroom one bath condo has an open floor plan, stone kitchen counters with a breakfast bar, large bedroom and a balcony that overlooks the wooded creek and a seasonal waterfall. Situated on the top floor in the preferred location in the complex, this home has great privacy and serenity. This home is ideal for those wanting the convenience of urban living with the award-winning schools, a great investment property, and perfect for the commuter with easy access to highways 680 and 24, BART and our many surrounding communities. HOA includes community pool, parking space, laundry facility, water and garbage.
There are currently no open houses for this property. Please contact
Shannon Anderson
to schedule an appointment.