<![CDATA[ var dwellicious_data = { "address": "4453 Comanche Way ", "city": "PLEASANTON", "state": "CA", "zip": "94588", "zip4": "", "area": "", "subdivision": "", "county": "", "price": "543200", "beds": "2", "baths": "1", "sqft": "884", "lotsize": "1656", "yearbuilt": "1971-01-01", "proptype": "Residential", "mlsnum": "40906807", "active": true, "remarks": "This fresh and clean, sun filled single level 2 bedroom condo features an updated kitchen and bath, fresh paint, and new floors throughout. It's centrally located and assigned to awesome schools. Level floors, no steps to entry, and no upstairs neighbors. You are only attached on one wall. The spacious back patio with a storage shed makes this low maintenance condo a perfect fit for anyone looking for an affordable home in a great location. Two assigned parking spots less than 20 steps to your backdoor. Washer, Dryer, and Refrigerator included.", "photos": [ { "displayorder": 0, "url": "//cdnparap30.paragonrels.com/ParagonImages/Property/P3/MAXEBRDI/40906807/0/0/0/c046dc9858a54e3b39f4a1bd25519ec2/98/bd8a964c1de2f6660901730bb729ded0/40906807.JPG", "caption": "" }, "displayorder": 1, "url": "//cdnparap30.paragonrels.com/ParagonImages/Property/P3/MAXEBRDI/40906807/1/0/0/f1b8c1816de78bac62e075573e9ce611/98/bd8a964c1de2f6660901730bb729ded0/40906807-1.JPG", "caption": "" }, "displayorder": 2, "url": "//cdnparap30.paragonrels.com/ParagonImages/Property/P3/MAXEBRDI/40906807/2/0/0/078b59df4306c1f724057cd8309e3b10/98/bd8a964c1de2f6660901730bb729ded0/40906807-2.JPG", "caption": "" }, "displayorder": 3, "url": "//cdnparap30.paragonrels.com/ParagonImages/Property/P3/MAXEBRDI/40906807/3/0/0/700969a5aad75afb16f8f682d103b274/98/bd8a964c1de2f6660901730bb729ded0/40906807-3.JPG", "caption": "" }, "displayorder": 4, "url": "//cdnparap30.paragonrels.com/ParagonImages/Property/P3/MAXEBRDI/40906807/4/0/0/8849706fa3fc7ef17f6043b9e69ab50d/98/bd8a964c1de2f6660901730bb729ded0/40906807-4.JPG", "caption": "" }, "displayorder": 5, "url": "//cdnparap30.paragonrels.com/ParagonImages/Property/P3/MAXEBRDI/40906807/5/0/0/519b3f120f35f021d836a78829bafc57/98/bd8a964c1de2f6660901730bb729ded0/40906807-5.JPG", "caption": "" }, "displayorder": 6, "url": "//cdnparap30.paragonrels.com/ParagonImages/Property/P3/MAXEBRDI/40906807/6/0/0/c9df13ceca01b3607c2a57f5351ee6b2/98/bd8a964c1de2f6660901730bb729ded0/40906807-6.JPG", "caption": "" }, "displayorder": 7, "url": "//cdnparap30.paragonrels.com/ParagonImages/Property/P3/MAXEBRDI/40906807/7/0/0/8c89d177ea947a9a945ec704d57b36c5/98/bd8a964c1de2f6660901730bb729ded0/40906807-7.JPG", "caption": "" }, "displayorder": 8, "url": "//cdnparap30.paragonrels.com/ParagonImages/Property/P3/MAXEBRDI/40906807/8/0/0/e9e2f97020b2f4e621d890743752d2bc/98/bd8a964c1de2f6660901730bb729ded0/40906807-8.JPG", "caption": "" }, "displayorder": 9, "url": "//cdnparap30.paragonrels.com/ParagonImages/Property/P3/MAXEBRDI/40906807/9/0/0/a59812a9462897aaf87928c97596eb35/98/bd8a964c1de2f6660901730bb729ded0/40906807-9.JPG", "caption": "" }, "displayorder": 10, "url": "//cdnparap30.paragonrels.com/ParagonImages/Property/P3/MAXEBRDI/40906807/10/0/0/c4623c8f8e96c1213c30d1ff4cb9db29/98/bd8a964c1de2f6660901730bb729ded0/40906807-10.JPG", "caption": "" }, "displayorder": 11, "url": "//cdnparap30.paragonrels.com/ParagonImages/Property/P3/MAXEBRDI/40906807/11/0/0/70322ef8bcab994497f37164f6b40b00/98/bd8a964c1de2f6660901730bb729ded0/40906807-11.JPG", "caption": "" }, "displayorder": 12, "url": "//cdnparap30.paragonrels.com/ParagonImages/Property/P3/MAXEBRDI/40906807/12/0/0/abf2aa36502845216e4e4bec9529ae01/98/bd8a964c1de2f6660901730bb729ded0/40906807-12.JPG", "caption": "" }, "displayorder": 13, "url": "//cdnparap30.paragonrels.com/ParagonImages/Property/P3/MAXEBRDI/40906807/13/0/0/a499f5b343d17056efef9940bd746592/98/bd8a964c1de2f6660901730bb729ded0/40906807-13.JPG", "caption": "" }, "displayorder": 14, "url": "//cdnparap30.paragonrels.com/ParagonImages/Property/P3/MAXEBRDI/40906807/14/0/0/cdf640e881954e4b56a72d2daaabe558/98/bd8a964c1de2f6660901730bb729ded0/40906807-14.JPG", "caption": "" }, "displayorder": 15, "url": "//cdnparap30.paragonrels.com/ParagonImages/Property/P3/MAXEBRDI/40906807/15/0/0/12606525c76ed0e2753795aa995d22c4/98/bd8a964c1de2f6660901730bb729ded0/40906807-15.JPG", "caption": "" }, "displayorder": 16, "url": "//cdnparap30.paragonrels.com/ParagonImages/Property/P3/MAXEBRDI/40906807/16/0/0/fe6beaeed68ae95b8b608f62bd976ae2/98/bd8a964c1de2f6660901730bb729ded0/40906807-16.JPG", "caption": "" }, "displayorder": 17, "url": "//cdnparap30.paragonrels.com/ParagonImages/Property/P3/MAXEBRDI/40906807/17/0/0/4b218a318803e40bcb3ef5d6f7649da2/98/bd8a964c1de2f6660901730bb729ded0/40906807-17.JPG", "caption": "" } ], "agent": { "name": "Jo Ann Luisi", "phone": "925-321-6104", "email": "joann.luisi@compass.com" }, "broker": { "name": "Compass", "phone": "", "email": "" } }; ]]>
4453 Comanche Way
PLEASANTON, CA 94588

Click here for map
Condo
$543,200
884 Sq Feet
2 Bedrooms
1 Bathroom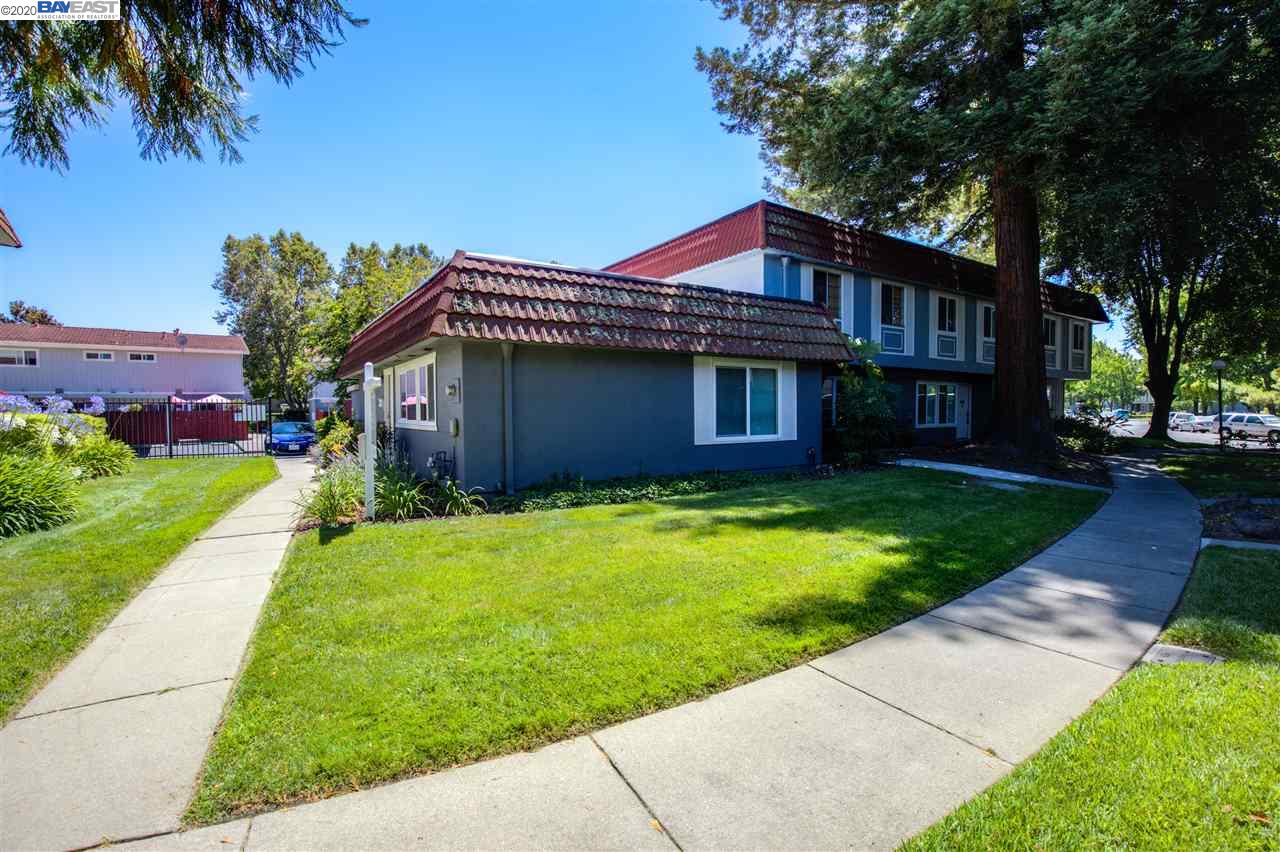 Details:
Lot Sq Feet:
1,656
Fireplaces:
0
HOA?
Yes
Bank Owned?
No
Status:
Active
Remarks:
This fresh and clean, sun filled single level 2 bedroom condo features an updated kitchen and bath, fresh paint, and new floors throughout. It's centrally located and assigned to awesome schools. Level floors, no steps to entry, and no upstairs neighbors. You are only attached on one wall. The spacious back patio with a storage shed makes this low maintenance condo a perfect fit for anyone looking for an affordable home in a great location. Two assigned parking spots less than 20 steps to your backdoor. Washer, Dryer, and Refrigerator included.
There are currently no open houses for this property. Please contact
Jo Ann Luisi
to schedule an appointment.