<![CDATA[ var dwellicious_data = { "address": "1870 Laurel Place ", "city": "CONCORD", "state": "CA", "zip": "94521", "zip4": "", "area": "", "subdivision": "", "county": "", "price": "1249000", "beds": "4", "baths": "3", "sqft": "3000", "lotsize": "17816", "yearbuilt": "2015-01-01", "proptype": "Residential", "mlsnum": "40906248", "active": true, "remarks": "1 story contemporary ranch home on a huge lot, tucked away at the end of a private cul-de-sac. A perfect blend of elegance and functional living space. Built in 2015 as the model home with 4 BD, 3 BTH + 3-car garage. Spacious kitchen w high quality stainless-steel appliances, granite countertops, and custom fixtures. Master suite with shower and large soaking tub. Crown molding in the formal dining room and hardwood floors. 2 tone paint. sensor lights, large backyard w winding stone pathways & manicured gardens, 2 covered patio and seating area , perfect for entertaining. This gorgeous modern home features energy efficient LED lighting throughout, tankless water heater. Plenty of cabinets for storage & large pantry. 3K SQFT w 18K SQFT lot. space for RV, pool, or ADU. Located next to the future home of Concord Hills Regional Park https://www.ebparks.org/parks/concord_hills/ https://www.zillow.com/view-3d-home/c6ac74ad-da54-45d6-8985-4eac25fc5466?setAttribution=mls", "photos": [ { "displayorder": 0, "url": "//cdnparap30.paragonrels.com/ParagonImages/Property/P3/MAXEBRDI/40906248/0/0/0/5863ca7651705ba4c901479096efa0ff/93/4431ca993eacdd0f4fc3dd8591a4d4c4/40906248.JPG", "caption": "" }, "displayorder": 1, "url": "//cdnparap30.paragonrels.com/ParagonImages/Property/P3/MAXEBRDI/40906248/1/0/0/cd46f388c9588ef410521fa402624f86/93/4431ca993eacdd0f4fc3dd8591a4d4c4/40906248-1.JPG", "caption": "" }, "displayorder": 2, "url": "//cdnparap30.paragonrels.com/ParagonImages/Property/P3/MAXEBRDI/40906248/2/0/0/51878e84eb5356ffcc0bb2246645aa2a/93/4431ca993eacdd0f4fc3dd8591a4d4c4/40906248-2.JPG", "caption": "" }, "displayorder": 3, "url": "//cdnparap30.paragonrels.com/ParagonImages/Property/P3/MAXEBRDI/40906248/3/0/0/e4dc58661589061ae20746d6e0ffba5b/93/4431ca993eacdd0f4fc3dd8591a4d4c4/40906248-3.JPG", "caption": "" }, "displayorder": 4, "url": "//cdnparap30.paragonrels.com/ParagonImages/Property/P3/MAXEBRDI/40906248/4/0/0/f7f3a77d619e0cb69db7dd83ee363e33/93/4431ca993eacdd0f4fc3dd8591a4d4c4/40906248-4.JPG", "caption": "" }, "displayorder": 5, "url": "//cdnparap30.paragonrels.com/ParagonImages/Property/P3/MAXEBRDI/40906248/5/0/0/e68d50c3f9ce6d9d5d770dbf905e5185/93/4431ca993eacdd0f4fc3dd8591a4d4c4/40906248-5.JPG", "caption": "" }, "displayorder": 6, "url": "//cdnparap30.paragonrels.com/ParagonImages/Property/P3/MAXEBRDI/40906248/6/0/0/78d274c2614e1e016e2fb563369d0fa2/93/4431ca993eacdd0f4fc3dd8591a4d4c4/40906248-6.JPG", "caption": "" }, "displayorder": 7, "url": "//cdnparap30.paragonrels.com/ParagonImages/Property/P3/MAXEBRDI/40906248/7/0/0/8773617cfdda223d52cd1524a1cc0d35/93/4431ca993eacdd0f4fc3dd8591a4d4c4/40906248-7.JPG", "caption": "" }, "displayorder": 8, "url": "//cdnparap30.paragonrels.com/ParagonImages/Property/P3/MAXEBRDI/40906248/8/0/0/20847e7a59403e445691db582308e848/93/4431ca993eacdd0f4fc3dd8591a4d4c4/40906248-8.JPG", "caption": "" }, "displayorder": 9, "url": "//cdnparap30.paragonrels.com/ParagonImages/Property/P3/MAXEBRDI/40906248/9/0/0/3adff5c3cbebb76dc876029c01e2f45e/93/4431ca993eacdd0f4fc3dd8591a4d4c4/40906248-9.JPG", "caption": "" }, "displayorder": 10, "url": "//cdnparap30.paragonrels.com/ParagonImages/Property/P3/MAXEBRDI/40906248/10/0/0/a709c79d2295745c3d61fdf62e58892a/93/4431ca993eacdd0f4fc3dd8591a4d4c4/40906248-10.JPG", "caption": "" }, "displayorder": 11, "url": "//cdnparap30.paragonrels.com/ParagonImages/Property/P3/MAXEBRDI/40906248/11/0/0/88b54ddb728ff3684420b1eec8945ea2/93/4431ca993eacdd0f4fc3dd8591a4d4c4/40906248-11.JPG", "caption": "" }, "displayorder": 12, "url": "//cdnparap30.paragonrels.com/ParagonImages/Property/P3/MAXEBRDI/40906248/12/0/0/d6e1726634d1d1a5ebfc00c35659387e/93/4431ca993eacdd0f4fc3dd8591a4d4c4/40906248-12.JPG", "caption": "" }, "displayorder": 13, "url": "//cdnparap30.paragonrels.com/ParagonImages/Property/P3/MAXEBRDI/40906248/13/0/0/6a892a660159b4541faf9c769caec685/93/4431ca993eacdd0f4fc3dd8591a4d4c4/40906248-13.JPG", "caption": "" }, "displayorder": 14, "url": "//cdnparap30.paragonrels.com/ParagonImages/Property/P3/MAXEBRDI/40906248/14/0/0/fb40f0b20d91c6496b4d3b2529e750c7/93/4431ca993eacdd0f4fc3dd8591a4d4c4/40906248-14.JPG", "caption": "" }, "displayorder": 15, "url": "//cdnparap30.paragonrels.com/ParagonImages/Property/P3/MAXEBRDI/40906248/15/0/0/2558f68b3e5535d198ffd8ca0bcfbbd3/93/4431ca993eacdd0f4fc3dd8591a4d4c4/40906248-15.JPG", "caption": "" }, "displayorder": 16, "url": "//cdnparap30.paragonrels.com/ParagonImages/Property/P3/MAXEBRDI/40906248/16/0/0/f1bcae50502b26e78dac0bd2e68776b8/93/4431ca993eacdd0f4fc3dd8591a4d4c4/40906248-16.JPG", "caption": "" }, "displayorder": 17, "url": "//cdnparap30.paragonrels.com/ParagonImages/Property/P3/MAXEBRDI/40906248/17/0/0/8d6bec2c7349d093c7f16062a48b08af/93/4431ca993eacdd0f4fc3dd8591a4d4c4/40906248-17.JPG", "caption": "" }, "displayorder": 18, "url": "//cdnparap30.paragonrels.com/ParagonImages/Property/P3/MAXEBRDI/40906248/18/0/0/1fe24ec648f42e044b5b1fe57f100a45/93/4431ca993eacdd0f4fc3dd8591a4d4c4/40906248-18.JPG", "caption": "" }, "displayorder": 19, "url": "//cdnparap30.paragonrels.com/ParagonImages/Property/P3/MAXEBRDI/40906248/19/0/0/47c20c603148c4c6e7902242a9dbc9d6/93/4431ca993eacdd0f4fc3dd8591a4d4c4/40906248-19.JPG", "caption": "" }, "displayorder": 20, "url": "//cdnparap30.paragonrels.com/ParagonImages/Property/P3/MAXEBRDI/40906248/20/0/0/5a65f727e992f24adcbf75b94e04e36f/93/4431ca993eacdd0f4fc3dd8591a4d4c4/40906248-20.JPG", "caption": "" }, "displayorder": 21, "url": "//cdnparap30.paragonrels.com/ParagonImages/Property/P3/MAXEBRDI/40906248/21/0/0/63f08e4cc0702d22220e1db984281ed1/93/4431ca993eacdd0f4fc3dd8591a4d4c4/40906248-21.JPG", "caption": "" }, "displayorder": 22, "url": "//cdnparap30.paragonrels.com/ParagonImages/Property/P3/MAXEBRDI/40906248/22/0/0/15784a05130e885112db8078bf0cf54d/93/4431ca993eacdd0f4fc3dd8591a4d4c4/40906248-22.JPG", "caption": "" }, "displayorder": 23, "url": "//cdnparap30.paragonrels.com/ParagonImages/Property/P3/MAXEBRDI/40906248/23/0/0/7d88e4b895efe9fcae551ce9c6e6f5f9/93/4431ca993eacdd0f4fc3dd8591a4d4c4/40906248-23.JPG", "caption": "" }, "displayorder": 24, "url": "//cdnparap30.paragonrels.com/ParagonImages/Property/P3/MAXEBRDI/40906248/24/0/0/9161a1e59b69b70550048b692b388769/93/4431ca993eacdd0f4fc3dd8591a4d4c4/40906248-24.JPG", "caption": "" }, "displayorder": 25, "url": "//cdnparap30.paragonrels.com/ParagonImages/Property/P3/MAXEBRDI/40906248/25/0/0/3230cd96d9e83813e532591721644f9c/93/4431ca993eacdd0f4fc3dd8591a4d4c4/40906248-25.JPG", "caption": "" }, "displayorder": 26, "url": "//cdnparap30.paragonrels.com/ParagonImages/Property/P3/MAXEBRDI/40906248/26/0/0/2010c80ed9d493b2edf1cfa09e653f1a/93/4431ca993eacdd0f4fc3dd8591a4d4c4/40906248-26.JPG", "caption": "" }, "displayorder": 27, "url": "//cdnparap30.paragonrels.com/ParagonImages/Property/P3/MAXEBRDI/40906248/27/0/0/a2ba694bb39d6251792c4d5b9c6a160a/93/4431ca993eacdd0f4fc3dd8591a4d4c4/40906248-27.JPG", "caption": "" }, "displayorder": 28, "url": "//cdnparap30.paragonrels.com/ParagonImages/Property/P3/MAXEBRDI/40906248/28/0/0/a12808fe25a777a9e4b72066d914792a/93/4431ca993eacdd0f4fc3dd8591a4d4c4/40906248-28.JPG", "caption": "" }, "displayorder": 29, "url": "//cdnparap30.paragonrels.com/ParagonImages/Property/P3/MAXEBRDI/40906248/29/0/0/752352b6f2fb0491e12b250d6b9eab97/93/4431ca993eacdd0f4fc3dd8591a4d4c4/40906248-29.JPG", "caption": "" }, "displayorder": 30, "url": "//cdnparap30.paragonrels.com/ParagonImages/Property/P3/MAXEBRDI/40906248/30/0/0/1f9151167888bdcf7a32e5f8b841fe8c/93/4431ca993eacdd0f4fc3dd8591a4d4c4/40906248-30.JPG", "caption": "" }, "displayorder": 31, "url": "//cdnparap30.paragonrels.com/ParagonImages/Property/P3/MAXEBRDI/40906248/31/0/0/c6372d1cc326aa02758f23b9a44066a9/93/4431ca993eacdd0f4fc3dd8591a4d4c4/40906248-31.JPG", "caption": "" }, "displayorder": 32, "url": "//cdnparap30.paragonrels.com/ParagonImages/Property/P3/MAXEBRDI/40906248/32/0/0/e68dc7d59d191204daa9ad123ad69e74/93/4431ca993eacdd0f4fc3dd8591a4d4c4/40906248-32.JPG", "caption": "" }, "displayorder": 33, "url": "//cdnparap30.paragonrels.com/ParagonImages/Property/P3/MAXEBRDI/40906248/33/0/0/a314b2e9e8d3fb53c8422b97c2762c6d/93/4431ca993eacdd0f4fc3dd8591a4d4c4/40906248-33.JPG", "caption": "" }, "displayorder": 34, "url": "//cdnparap30.paragonrels.com/ParagonImages/Property/P3/MAXEBRDI/40906248/34/0/0/118066ecc16919b2920d024e42d1ba71/93/4431ca993eacdd0f4fc3dd8591a4d4c4/40906248-34.JPG", "caption": "" }, "displayorder": 35, "url": "//cdnparap30.paragonrels.com/ParagonImages/Property/P3/MAXEBRDI/40906248/35/0/0/f11a25413c65ccfdfc4b71c5d8c2e153/93/4431ca993eacdd0f4fc3dd8591a4d4c4/40906248-35.JPG", "caption": "" }, "displayorder": 36, "url": "//cdnparap30.paragonrels.com/ParagonImages/Property/P3/MAXEBRDI/40906248/36/0/0/e9f96e692d1a281ddc85f0a6beb2ac7c/93/4431ca993eacdd0f4fc3dd8591a4d4c4/40906248-36.JPG", "caption": "" } ], "agent": { "name": "Amy Wei", "phone": "510-8287850", "email": "amywei28@gmail.com" }, "broker": { "name": "Sunshine Realty & Investments", "phone": "", "email": "" } }; ]]>
1870 Laurel Place
CONCORD, CA 94521

Click here for map
Residential Home
$1,249,000
3,000 Sq Feet
4 Bedrooms
3 Bathrooms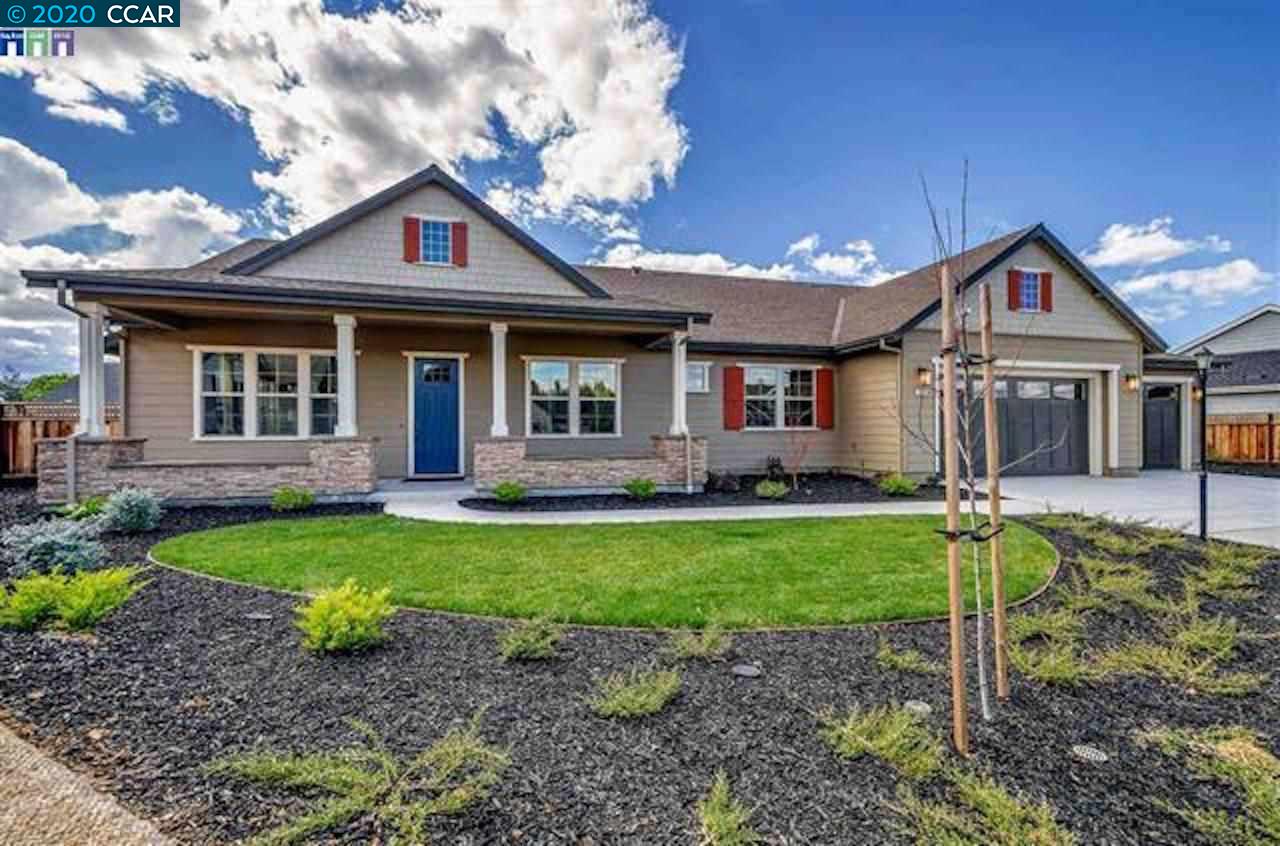 Listed by Amy Wei of Sunshine Realty & Investments
DRE# 01046117
Details:
Lot Sq Feet:
17,816
Fireplaces:
2
HOA?
Yes
Bank Owned?
No
Status:
Active
Remarks:
1 story contemporary ranch home on a huge lot, tucked away at the end of a private cul-de-sac. A perfect blend of elegance and functional living space. Built in 2015 as the model home with 4 BD, 3 BTH + 3-car garage. Spacious kitchen w high quality stainless-steel appliances, granite countertops, and custom fixtures. Master suite with shower and large soaking tub. Crown molding in the formal dining room and hardwood floors. 2 tone paint. sensor lights, large backyard w winding stone pathways & manicured gardens, 2 covered patio and seating area , perfect for entertaining. This gorgeous modern home features energy efficient LED lighting throughout, tankless water heater. Plenty of cabinets for storage & large pantry. 3K SQFT w 18K SQFT lot. space for RV, pool, or ADU. Located next to the future home of Concord Hills Regional Park https://www.ebparks.org/parks/concord_hills/ https://www.zillow.com/view-3d-home/c6ac74ad-da54-45d6-8985-4eac25fc5466?setAttribution=mls
There are currently no open houses for this property. Please contact
Amy Wei
to schedule an appointment.