<![CDATA[ var dwellicious_data = { "address": "980 Dowling Blvd ", "city": "SAN LEANDRO", "state": "CA", "zip": "94577", "zip4": "", "area": "", "subdivision": "", "county": "", "price": "950000", "beds": "3", "baths": "1", "sqft": "1538", "lotsize": "7242", "yearbuilt": "1940-01-01", "proptype": "Residential", "mlsnum": "40906051", "active": false, "remarks": "Magical three bedroom Home Situated on a great big Lot with an incredibly spacious backyard & front yard. Arched doorways, hardwood floors, second floor balcony with pillars, wood burning fireplace. Designer paint, silestone kitchen counters, gorgeous backsplash, new stainless steel appliances. New bathrooms with ceramic tile floors, and many designer finishes! New Dual pane windows, refinished Hardwood floors, Updated electrical, and all new copper plumbing, attached 2 car garage! Ready to move in!", "photos": [ { "displayorder": 0, "url": "//cdnparap30.paragonrels.com/ParagonImages/Property/P3/MAXEBRDI/40906051/0/0/0/975b7b34a4d4a9ffae6e5b81f28227c9/93/719df108f8b89c6183a5702895f87f02/40906051.JPG", "caption": "" }, "displayorder": 1, "url": "//cdnparap30.paragonrels.com/ParagonImages/Property/P3/MAXEBRDI/40906051/1/0/0/451ebd85ea1c467b81d7abba90a7d859/93/719df108f8b89c6183a5702895f87f02/40906051-1.JPG", "caption": "" }, "displayorder": 2, "url": "//cdnparap30.paragonrels.com/ParagonImages/Property/P3/MAXEBRDI/40906051/2/0/0/d9c193ec520fec99ea39fe16b1de6a0f/93/719df108f8b89c6183a5702895f87f02/40906051-2.JPG", "caption": "" }, "displayorder": 3, "url": "//cdnparap30.paragonrels.com/ParagonImages/Property/P3/MAXEBRDI/40906051/3/0/0/8cf9adc67767a76357f7afd34f4ff29e/93/719df108f8b89c6183a5702895f87f02/40906051-3.JPG", "caption": "" }, "displayorder": 4, "url": "//cdnparap30.paragonrels.com/ParagonImages/Property/P3/MAXEBRDI/40906051/4/0/0/60fd1efe90b5fb6204a1411298a514e8/93/719df108f8b89c6183a5702895f87f02/40906051-4.JPG", "caption": "" }, "displayorder": 5, "url": "//cdnparap30.paragonrels.com/ParagonImages/Property/P3/MAXEBRDI/40906051/5/0/0/117a181251d8d57b91ab086a6822f939/93/719df108f8b89c6183a5702895f87f02/40906051-5.JPG", "caption": "" }, "displayorder": 6, "url": "//cdnparap30.paragonrels.com/ParagonImages/Property/P3/MAXEBRDI/40906051/6/0/0/6150751de6e37d126e708dfc8fca82ab/93/719df108f8b89c6183a5702895f87f02/40906051-6.JPG", "caption": "" }, "displayorder": 7, "url": "//cdnparap30.paragonrels.com/ParagonImages/Property/P3/MAXEBRDI/40906051/7/0/0/998377fef0c6be3ee829cb0edc1f82d0/93/719df108f8b89c6183a5702895f87f02/40906051-7.JPG", "caption": "" }, "displayorder": 8, "url": "//cdnparap30.paragonrels.com/ParagonImages/Property/P3/MAXEBRDI/40906051/8/0/0/709585e09f27c35802387085579e34e6/93/719df108f8b89c6183a5702895f87f02/40906051-8.JPG", "caption": "" }, "displayorder": 9, "url": "//cdnparap30.paragonrels.com/ParagonImages/Property/P3/MAXEBRDI/40906051/9/0/0/67eeb50e68cca9dad816d1c66a9432c7/93/719df108f8b89c6183a5702895f87f02/40906051-9.JPG", "caption": "" }, "displayorder": 10, "url": "//cdnparap30.paragonrels.com/ParagonImages/Property/P3/MAXEBRDI/40906051/10/0/0/b4a479c37e10fc7aff7f7070737b673b/93/719df108f8b89c6183a5702895f87f02/40906051-10.JPG", "caption": "" }, "displayorder": 11, "url": "//cdnparap30.paragonrels.com/ParagonImages/Property/P3/MAXEBRDI/40906051/11/0/0/4777f8b823e8f900d75e59e4e93131c4/93/719df108f8b89c6183a5702895f87f02/40906051-11.JPG", "caption": "" }, "displayorder": 12, "url": "//cdnparap30.paragonrels.com/ParagonImages/Property/P3/MAXEBRDI/40906051/12/0/0/6f380ac4db84105f0a438643adb6ddce/93/719df108f8b89c6183a5702895f87f02/40906051-12.JPG", "caption": "" }, "displayorder": 13, "url": "//cdnparap30.paragonrels.com/ParagonImages/Property/P3/MAXEBRDI/40906051/13/0/0/066b12907ed856b4c29a60b9a1dc0e5e/93/719df108f8b89c6183a5702895f87f02/40906051-13.JPG", "caption": "" }, "displayorder": 14, "url": "//cdnparap30.paragonrels.com/ParagonImages/Property/P3/MAXEBRDI/40906051/14/0/0/f9523a93098c1459ab76bcdd7d9cc55b/93/719df108f8b89c6183a5702895f87f02/40906051-14.JPG", "caption": "" }, "displayorder": 15, "url": "//cdnparap30.paragonrels.com/ParagonImages/Property/P3/MAXEBRDI/40906051/15/0/0/310033c5b9f89e9d167420775fb83e75/93/719df108f8b89c6183a5702895f87f02/40906051-15.JPG", "caption": "" }, "displayorder": 16, "url": "//cdnparap30.paragonrels.com/ParagonImages/Property/P3/MAXEBRDI/40906051/16/0/0/3559dc01652b05870c0675cec0d75833/93/719df108f8b89c6183a5702895f87f02/40906051-16.JPG", "caption": "" }, "displayorder": 17, "url": "//cdnparap30.paragonrels.com/ParagonImages/Property/P3/MAXEBRDI/40906051/17/0/0/9b9886320ad95cfacb5e313d2b2cbd80/93/719df108f8b89c6183a5702895f87f02/40906051-17.JPG", "caption": "" }, "displayorder": 18, "url": "//cdnparap30.paragonrels.com/ParagonImages/Property/P3/MAXEBRDI/40906051/18/0/0/171f435a102b02877d68acec98e16dad/93/719df108f8b89c6183a5702895f87f02/40906051-18.JPG", "caption": "" }, "displayorder": 19, "url": "//cdnparap30.paragonrels.com/ParagonImages/Property/P3/MAXEBRDI/40906051/19/0/0/2fcc8e9f20266fb76d23adf54817a24a/93/719df108f8b89c6183a5702895f87f02/40906051-19.JPG", "caption": "" }, "displayorder": 20, "url": "//cdnparap30.paragonrels.com/ParagonImages/Property/P3/MAXEBRDI/40906051/20/0/0/f2309ac2fda4868af0ec9fed98d0bbd0/93/719df108f8b89c6183a5702895f87f02/40906051-20.JPG", "caption": "" }, "displayorder": 21, "url": "//cdnparap30.paragonrels.com/ParagonImages/Property/P3/MAXEBRDI/40906051/21/0/0/bfc4ff6765a263e25c96664e9a8a7571/93/719df108f8b89c6183a5702895f87f02/40906051-21.JPG", "caption": "" }, "displayorder": 22, "url": "//cdnparap30.paragonrels.com/ParagonImages/Property/P3/MAXEBRDI/40906051/22/0/0/5fddd6ad8f287dcf1afb0256ea616ba0/93/719df108f8b89c6183a5702895f87f02/40906051-22.JPG", "caption": "" }, "displayorder": 23, "url": "//cdnparap30.paragonrels.com/ParagonImages/Property/P3/MAXEBRDI/40906051/23/0/0/4145e460d0402aa0888f25e1a9451dd7/93/719df108f8b89c6183a5702895f87f02/40906051-23.JPG", "caption": "" }, "displayorder": 24, "url": "//cdnparap30.paragonrels.com/ParagonImages/Property/P3/MAXEBRDI/40906051/24/0/0/29e42f0b042c67c686e66ccbb9a54750/93/719df108f8b89c6183a5702895f87f02/40906051-24.JPG", "caption": "" }, "displayorder": 25, "url": "//cdnparap30.paragonrels.com/ParagonImages/Property/P3/MAXEBRDI/40906051/25/0/0/0dbe2eda2acdc0a336f774d6bca0a07e/93/719df108f8b89c6183a5702895f87f02/40906051-25.JPG", "caption": "" }, "displayorder": 26, "url": "//cdnparap30.paragonrels.com/ParagonImages/Property/P3/MAXEBRDI/40906051/26/0/0/e28638d52871aa719f4ddd590083f877/93/719df108f8b89c6183a5702895f87f02/40906051-26.JPG", "caption": "" }, "displayorder": 27, "url": "//cdnparap30.paragonrels.com/ParagonImages/Property/P3/MAXEBRDI/40906051/27/0/0/ceca7455795f56f59c1b8d7cd8abee1d/93/719df108f8b89c6183a5702895f87f02/40906051-27.JPG", "caption": "" }, "displayorder": 28, "url": "//cdnparap30.paragonrels.com/ParagonImages/Property/P3/MAXEBRDI/40906051/28/0/0/017579cd6f930a4cf5bf38370c057618/93/719df108f8b89c6183a5702895f87f02/40906051-28.JPG", "caption": "" }, "displayorder": 29, "url": "//cdnparap30.paragonrels.com/ParagonImages/Property/P3/MAXEBRDI/40906051/29/0/0/e71eabc0e4e7b76261c03b4906ae741c/93/719df108f8b89c6183a5702895f87f02/40906051-29.JPG", "caption": "" }, "displayorder": 30, "url": "//cdnparap30.paragonrels.com/ParagonImages/Property/P3/MAXEBRDI/40906051/30/0/0/9c894ebc8661446e9917d067a410e28d/93/719df108f8b89c6183a5702895f87f02/40906051-30.JPG", "caption": "" }, "displayorder": 31, "url": "//cdnparap30.paragonrels.com/ParagonImages/Property/P3/MAXEBRDI/40906051/31/0/0/0680e52355d756db06094a5dd64aca27/93/719df108f8b89c6183a5702895f87f02/40906051-31.JPG", "caption": "" }, "displayorder": 32, "url": "//cdnparap30.paragonrels.com/ParagonImages/Property/P3/MAXEBRDI/40906051/32/0/0/8de783608c18f843986e80dac5d7d706/93/719df108f8b89c6183a5702895f87f02/40906051-32.JPG", "caption": "" }, "displayorder": 33, "url": "//cdnparap30.paragonrels.com/ParagonImages/Property/P3/MAXEBRDI/40906051/33/0/0/5d10a7b00e94c2372ddcba43c235b2b9/93/719df108f8b89c6183a5702895f87f02/40906051-33.JPG", "caption": "" }, "displayorder": 34, "url": "//cdnparap30.paragonrels.com/ParagonImages/Property/P3/MAXEBRDI/40906051/34/0/0/b4d75149e40f4ea9954ad511342ae2c7/93/719df108f8b89c6183a5702895f87f02/40906051-34.JPG", "caption": "" }, "displayorder": 35, "url": "//cdnparap30.paragonrels.com/ParagonImages/Property/P3/MAXEBRDI/40906051/35/0/0/a9819eae90d23af4187f0d12566c10d1/93/719df108f8b89c6183a5702895f87f02/40906051-35.JPG", "caption": "" }, "displayorder": 36, "url": "//cdnparap30.paragonrels.com/ParagonImages/Property/P3/MAXEBRDI/40906051/36/0/0/362efddcf85813c1928afb5fdc4adc60/93/719df108f8b89c6183a5702895f87f02/40906051-36.JPG", "caption": "" } ], "agent": { "name": "Katerina Sellis", "phone": "925-8997779", "email": "kat@goodagent.org" }, "broker": { "name": "Keller Williams Realty", "phone": "", "email": "" } }; ]]>
980 Dowling Blvd
SAN LEANDRO, CA 94577

Click here for map
Residential Home
$950,000
1,538 Sq Feet
3 Bedrooms
1 Bathroom
1 Partial Bath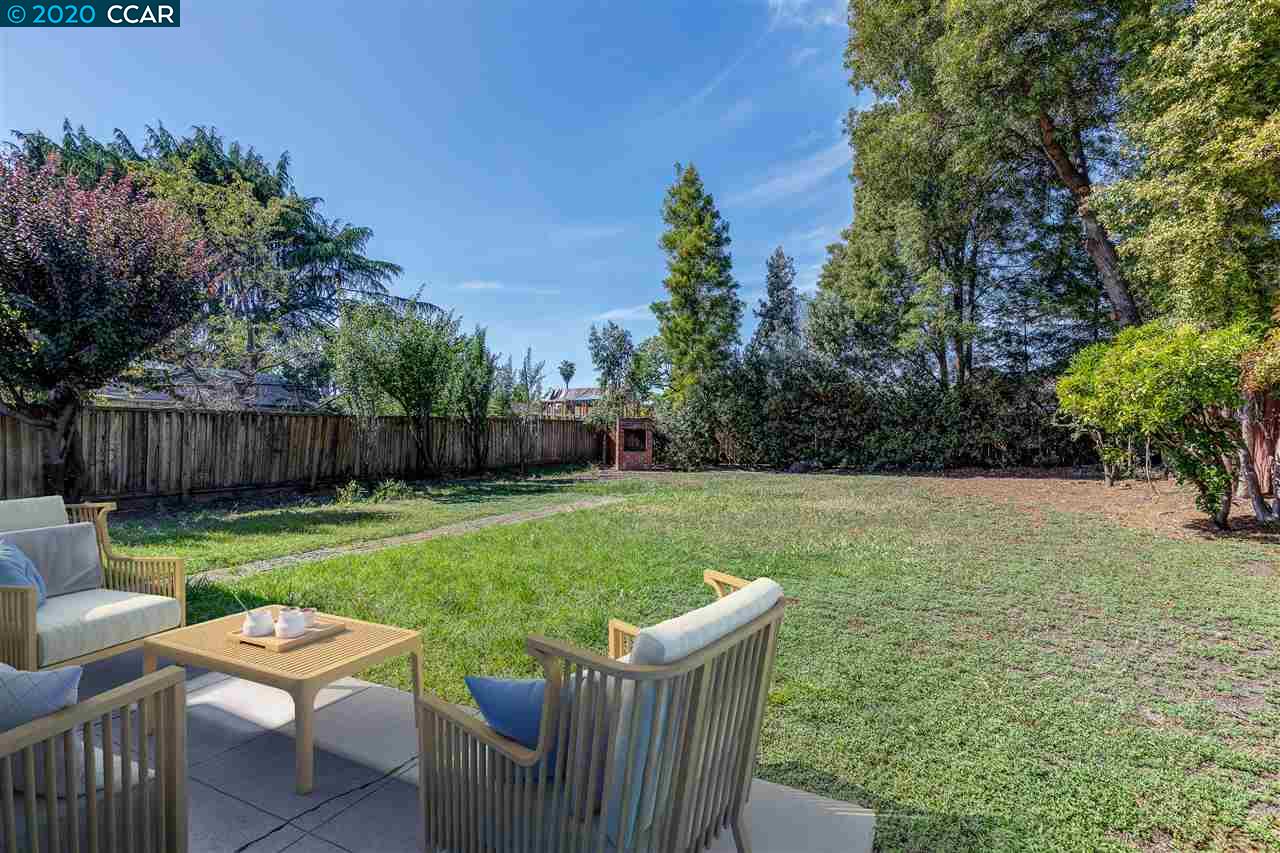 Details:
Lot Sq Feet:
7,242
Fireplaces:
1
HOA?
No
Bank Owned?
No
Status:
Pending
Remarks:
Magical three bedroom Home Situated on a great big Lot with an incredibly spacious backyard & front yard. Arched doorways, hardwood floors, second floor balcony with pillars, wood burning fireplace. Designer paint, silestone kitchen counters, gorgeous backsplash, new stainless steel appliances. New bathrooms with ceramic tile floors, and many designer finishes! New Dual pane windows, refinished Hardwood floors, Updated electrical, and all new copper plumbing, attached 2 car garage! Ready to move in!
There are currently no open houses for this property. Please contact
Katerina Sellis
to schedule an appointment.