<![CDATA[ var dwellicious_data = { "address": "1621 Ptarmigan Dr. #9C", "city": "WALNUT CREEK", "state": "CA", "zip": "94597", "zip4": "", "area": "", "subdivision": "", "county": "", "price": "299000", "beds": "1", "baths": "1", "sqft": "818", "lotsize": "0", "yearbuilt": "1971-01-01", "proptype": "Residential", "mlsnum": "40900456", "active": false, "remarks": "Penthouse in the sky - Villa Casita - corner condo. This Condo is Reverse Mortgage Approved. Go to the 3D Tour https://www.tourbuzz.net/1572613?idx=1 Experience this top floor warm and inviting Condo, tons of light.  The enclosed Veranda adds extra living space and view.  Enjoy the large living room and kitchen with upgraded appliances. Lighted covered walkways. Large storage unit in the carport.  The courtyard beckons you to that Island feel and Hawaiian breezes. VIRTUAL TOUR: https://the-mission-photography.seehouseat.com/1572613", "photos": [ { "displayorder": 0, "url": "//cdnparap30.paragonrels.com/ParagonImages/Property/P3/MAXEBRDI/40900456/0/0/0/5721d84dddcb47670fdf0a62e66f6075/93/52f3041d3e98a85acfc66eca98a99860/40900456.JPG", "caption": "" }, "displayorder": 1, "url": "//cdnparap30.paragonrels.com/ParagonImages/Property/P3/MAXEBRDI/40900456/1/0/0/710a3ba64d667ff49b84a2dd4b5d7e80/93/52f3041d3e98a85acfc66eca98a99860/40900456-1.JPG", "caption": "" }, "displayorder": 2, "url": "//cdnparap30.paragonrels.com/ParagonImages/Property/P3/MAXEBRDI/40900456/2/0/0/38a44e307f310b40558610e696915bcf/93/52f3041d3e98a85acfc66eca98a99860/40900456-2.JPG", "caption": "" }, "displayorder": 3, "url": "//cdnparap30.paragonrels.com/ParagonImages/Property/P3/MAXEBRDI/40900456/3/0/0/9bd7aa68eb9ac1bfc9a16ac4520a84f3/93/52f3041d3e98a85acfc66eca98a99860/40900456-3.JPG", "caption": "" }, "displayorder": 4, "url": "//cdnparap30.paragonrels.com/ParagonImages/Property/P3/MAXEBRDI/40900456/4/0/0/9abb5a050721ea643666cf057f75e025/93/52f3041d3e98a85acfc66eca98a99860/40900456-4.JPG", "caption": "" }, "displayorder": 5, "url": "//cdnparap30.paragonrels.com/ParagonImages/Property/P3/MAXEBRDI/40900456/5/0/0/616b6927103a1067937627ef94385f02/93/52f3041d3e98a85acfc66eca98a99860/40900456-5.JPG", "caption": "" }, "displayorder": 6, "url": "//cdnparap30.paragonrels.com/ParagonImages/Property/P3/MAXEBRDI/40900456/6/0/0/d4f575ae352f3c4da0534e69397d7af4/93/52f3041d3e98a85acfc66eca98a99860/40900456-6.JPG", "caption": "" }, "displayorder": 7, "url": "//cdnparap30.paragonrels.com/ParagonImages/Property/P3/MAXEBRDI/40900456/7/0/0/e39089247adfa0a497ed5f2cf45f9fcc/93/52f3041d3e98a85acfc66eca98a99860/40900456-7.JPG", "caption": "" }, "displayorder": 8, "url": "//cdnparap30.paragonrels.com/ParagonImages/Property/P3/MAXEBRDI/40900456/8/0/0/577dc36b69f66b4539de57d08ec37c78/93/52f3041d3e98a85acfc66eca98a99860/40900456-8.JPG", "caption": "" }, "displayorder": 9, "url": "//cdnparap30.paragonrels.com/ParagonImages/Property/P3/MAXEBRDI/40900456/9/0/0/4176ff3c69eb46f4a5cac44ad7f15618/93/52f3041d3e98a85acfc66eca98a99860/40900456-9.JPG", "caption": "" }, "displayorder": 10, "url": "//cdnparap30.paragonrels.com/ParagonImages/Property/P3/MAXEBRDI/40900456/10/0/0/5419c537169f3ec3fb88a8812d671a0b/93/52f3041d3e98a85acfc66eca98a99860/40900456-10.JPG", "caption": "" }, "displayorder": 11, "url": "//cdnparap30.paragonrels.com/ParagonImages/Property/P3/MAXEBRDI/40900456/11/0/0/c0fdd588e74fe7b1570d4780d1e7a94a/93/52f3041d3e98a85acfc66eca98a99860/40900456-11.JPG", "caption": "" }, "displayorder": 12, "url": "//cdnparap30.paragonrels.com/ParagonImages/Property/P3/MAXEBRDI/40900456/12/0/0/28b317126667e9100ff7924cc267d3af/93/52f3041d3e98a85acfc66eca98a99860/40900456-12.JPG", "caption": "" }, "displayorder": 13, "url": "//cdnparap30.paragonrels.com/ParagonImages/Property/P3/MAXEBRDI/40900456/13/0/0/8529a328bb705eb9302c6c4881b02e03/93/52f3041d3e98a85acfc66eca98a99860/40900456-13.JPG", "caption": "" }, "displayorder": 14, "url": "//cdnparap30.paragonrels.com/ParagonImages/Property/P3/MAXEBRDI/40900456/14/0/0/8a3b0e65d917e7eb3898d835ffac420a/93/52f3041d3e98a85acfc66eca98a99860/40900456-14.JPG", "caption": "" }, "displayorder": 15, "url": "//cdnparap30.paragonrels.com/ParagonImages/Property/P3/MAXEBRDI/40900456/15/0/0/7577830d995a9e7e7c80a45c21c6df08/93/52f3041d3e98a85acfc66eca98a99860/40900456-15.JPG", "caption": "" }, "displayorder": 16, "url": "//cdnparap30.paragonrels.com/ParagonImages/Property/P3/MAXEBRDI/40900456/16/0/0/bc48d71f3c18fa9aad962fe47f912fe2/93/52f3041d3e98a85acfc66eca98a99860/40900456-16.JPG", "caption": "" }, "displayorder": 17, "url": "//cdnparap30.paragonrels.com/ParagonImages/Property/P3/MAXEBRDI/40900456/17/0/0/50f9063e99b7d9b781cd595ba4047630/93/52f3041d3e98a85acfc66eca98a99860/40900456-17.JPG", "caption": "" }, "displayorder": 18, "url": "//cdnparap30.paragonrels.com/ParagonImages/Property/P3/MAXEBRDI/40900456/18/0/0/1938a2c954b53c54238164a9222156a6/93/52f3041d3e98a85acfc66eca98a99860/40900456-18.JPG", "caption": "" }, "displayorder": 19, "url": "//cdnparap30.paragonrels.com/ParagonImages/Property/P3/MAXEBRDI/40900456/19/0/0/876fac52e11afefd358b41b0a1610c6e/93/52f3041d3e98a85acfc66eca98a99860/40900456-19.JPG", "caption": "" }, "displayorder": 20, "url": "//cdnparap30.paragonrels.com/ParagonImages/Property/P3/MAXEBRDI/40900456/20/0/0/62da987b1990b47b423be31a794e0df4/93/52f3041d3e98a85acfc66eca98a99860/40900456-20.JPG", "caption": "" }, "displayorder": 21, "url": "//cdnparap30.paragonrels.com/ParagonImages/Property/P3/MAXEBRDI/40900456/21/0/0/ffb593415d623fa72ed253396b01853d/93/52f3041d3e98a85acfc66eca98a99860/40900456-21.JPG", "caption": "" }, "displayorder": 22, "url": "//cdnparap30.paragonrels.com/ParagonImages/Property/P3/MAXEBRDI/40900456/22/0/0/7b169cd840ce3376960a5dfbc46cf137/93/52f3041d3e98a85acfc66eca98a99860/40900456-22.JPG", "caption": "" } ], "agent": { "name": "Sheryle Morgan", "phone": "925-2094798", "email": "sheryle.morgan@bhhsdrysdale.com" }, "broker": { "name": "BHHS Drysdale Properties", "phone": "", "email": "" } }; ]]>
1621 Ptarmigan Dr. #9C
WALNUT CREEK, CA 94597

Click here for map
Condo
$299,000
818 Sq Feet
1 Bedroom
1 Bathroom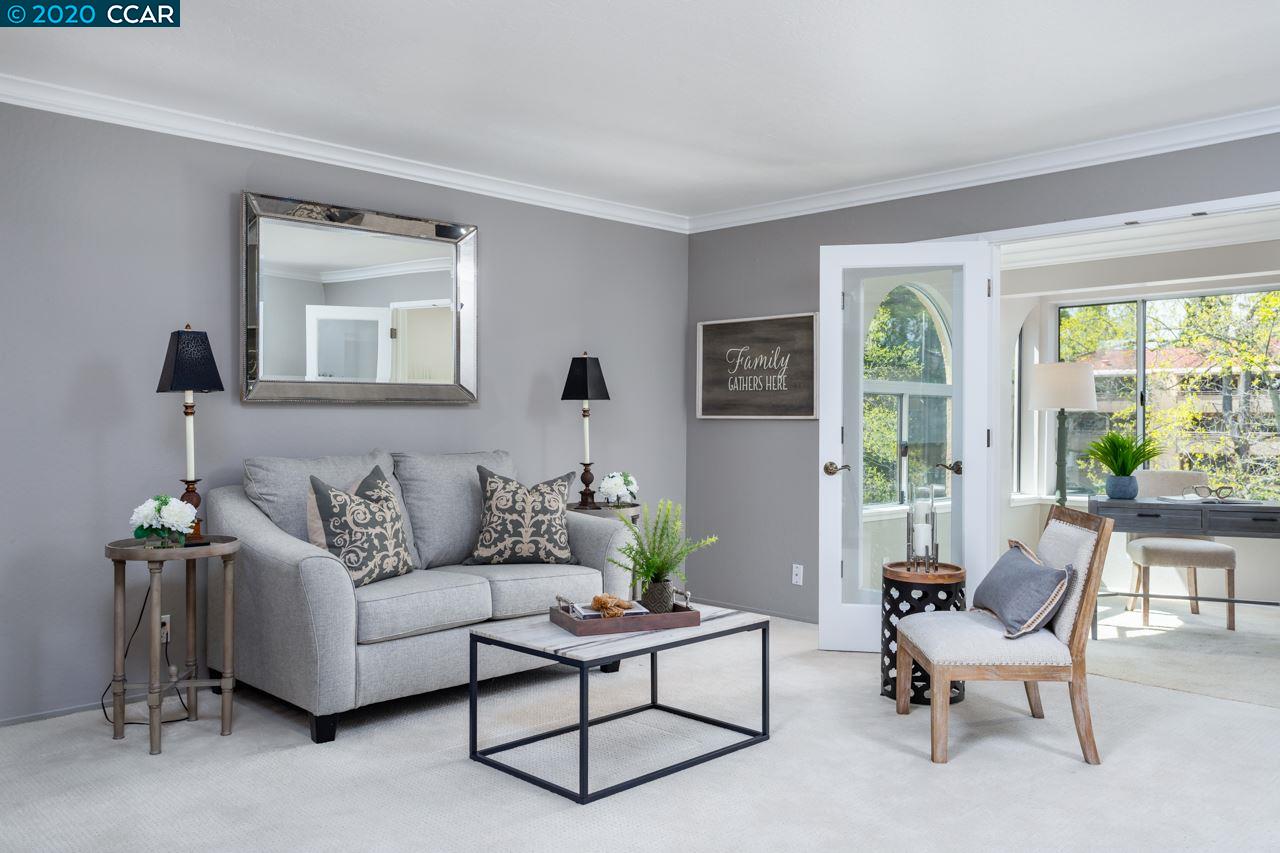 Details:
Lot Sq Feet:
0
Fireplaces:
0
HOA?
Yes
Bank Owned?
No
Status:
Pending
Remarks:
Penthouse in the sky - Villa Casita - corner condo. This Condo is Reverse Mortgage Approved. Go to the 3D Tour https://www.tourbuzz.net/1572613?idx=1 Experience this top floor warm and inviting Condo, tons of light.  The enclosed Veranda adds extra living space and view.  Enjoy the large living room and kitchen with upgraded appliances. Lighted covered walkways. Large storage unit in the carport.  The courtyard beckons you to that Island feel and Hawaiian breezes. VIRTUAL TOUR: https://the-mission-photography.seehouseat.com/1572613
There are currently no open houses for this property. Please contact
Sheryle Morgan
to schedule an appointment.