<![CDATA[ var dwellicious_data = { "address": "120 Lakeshore Ct ", "city": "RICHMOND", "state": "CA", "zip": "94804", "zip4": "", "area": "", "subdivision": "", "county": "", "price": "479000", "beds": "2", "baths": "1", "sqft": "869", "lotsize": "2152", "yearbuilt": "1991-01-01", "proptype": "Residential", "mlsnum": "40898795", "active": false, "remarks": "THE ideal home in a gated, lifestyle community - The Shores at Marina Bay. Picture this: finishing up a busy day by sitting at your balcony enjoying your favorite drinks while watching peaceful greenbelt and lagoon scenery, or simply relaxed at community pool/hot tub. Light-filled, top corner unit, versatile and functional floor plan. Bright inviting living room with a fireplace and breathing fresh air. Gourmet kitchen for showing off gastronomic creative talents. Convenient in-unit laundry, a lot of storage. Hardwood and tile flooring in the living area for easy cleaning, carpets in bedrooms for warmth and comfort. Outdoor activity fan? The idyllic SF Bay Trail and parks are just steps away for oceanfront jogging, biking and playing. Check out easy commute to downtown San Francisco or Peninsula by ferry or BART, not to mention the Bay Bridge and Richmond Bridge close by", "photos": [ { "displayorder": 0, "url": "//cdnparap30.paragonrels.com/ParagonImages/Property/P3/MAXEBRDI/40898795/0/0/0/6a50cac94b1192d6a641e8d445cba4c6/99/ecbb1457d04daf9d2cf6a6cc7f84e5fa/40898795.JPG", "caption": "" }, "displayorder": 1, "url": "//cdnparap30.paragonrels.com/ParagonImages/Property/P3/MAXEBRDI/40898795/1/0/0/957eb766ea2359288326d45f28a0aed2/99/ecbb1457d04daf9d2cf6a6cc7f84e5fa/40898795-1.JPG", "caption": "" }, "displayorder": 2, "url": "//cdnparap30.paragonrels.com/ParagonImages/Property/P3/MAXEBRDI/40898795/2/0/0/6f72bae08420ccd927aed45e66e48fa9/99/ecbb1457d04daf9d2cf6a6cc7f84e5fa/40898795-2.JPG", "caption": "" }, "displayorder": 3, "url": "//cdnparap30.paragonrels.com/ParagonImages/Property/P3/MAXEBRDI/40898795/3/0/0/7bffd8225a40f8807da826c8fbe17dd5/99/ecbb1457d04daf9d2cf6a6cc7f84e5fa/40898795-3.JPG", "caption": "" }, "displayorder": 4, "url": "//cdnparap30.paragonrels.com/ParagonImages/Property/P3/MAXEBRDI/40898795/4/0/0/8eaab2e40bf78671394da6c14816509b/99/ecbb1457d04daf9d2cf6a6cc7f84e5fa/40898795-4.JPG", "caption": "" }, "displayorder": 5, "url": "//cdnparap30.paragonrels.com/ParagonImages/Property/P3/MAXEBRDI/40898795/5/0/0/3be65378d9ef0524569a1a6eeb9994d8/99/ecbb1457d04daf9d2cf6a6cc7f84e5fa/40898795-5.JPG", "caption": "" }, "displayorder": 6, "url": "//cdnparap30.paragonrels.com/ParagonImages/Property/P3/MAXEBRDI/40898795/6/0/0/1280b6f008d8c922540159642be26aed/99/ecbb1457d04daf9d2cf6a6cc7f84e5fa/40898795-6.JPG", "caption": "" }, "displayorder": 7, "url": "//cdnparap30.paragonrels.com/ParagonImages/Property/P3/MAXEBRDI/40898795/7/0/0/53609b790b611e53ad41ae1da8acc929/99/ecbb1457d04daf9d2cf6a6cc7f84e5fa/40898795-7.JPG", "caption": "" }, "displayorder": 8, "url": "//cdnparap30.paragonrels.com/ParagonImages/Property/P3/MAXEBRDI/40898795/8/0/0/70ce9687e78ee887c9e0c96669a73793/99/ecbb1457d04daf9d2cf6a6cc7f84e5fa/40898795-8.JPG", "caption": "" }, "displayorder": 9, "url": "//cdnparap30.paragonrels.com/ParagonImages/Property/P3/MAXEBRDI/40898795/9/0/0/ec4d33d703f22d6464ad23fbccc54455/99/ecbb1457d04daf9d2cf6a6cc7f84e5fa/40898795-9.JPG", "caption": "" }, "displayorder": 10, "url": "//cdnparap30.paragonrels.com/ParagonImages/Property/P3/MAXEBRDI/40898795/10/0/0/ff9eb8b62b9d0f7afc4c1c5392214308/99/ecbb1457d04daf9d2cf6a6cc7f84e5fa/40898795-10.JPG", "caption": "" }, "displayorder": 11, "url": "//cdnparap30.paragonrels.com/ParagonImages/Property/P3/MAXEBRDI/40898795/11/0/0/5ba3e564833de3c4f0214a0cbef62fdd/99/ecbb1457d04daf9d2cf6a6cc7f84e5fa/40898795-11.JPG", "caption": "" }, "displayorder": 12, "url": "//cdnparap30.paragonrels.com/ParagonImages/Property/P3/MAXEBRDI/40898795/12/0/0/d12d62f931f21968b89bde9317836bd3/99/ecbb1457d04daf9d2cf6a6cc7f84e5fa/40898795-12.JPG", "caption": "" }, "displayorder": 13, "url": "//cdnparap30.paragonrels.com/ParagonImages/Property/P3/MAXEBRDI/40898795/13/0/0/7e9f475cf08c1ae0f5f3e3856d80f5c0/99/ecbb1457d04daf9d2cf6a6cc7f84e5fa/40898795-13.JPG", "caption": "" }, "displayorder": 14, "url": "//cdnparap30.paragonrels.com/ParagonImages/Property/P3/MAXEBRDI/40898795/14/0/0/2ce803bdb40212b41f0613cc6d3288a7/99/ecbb1457d04daf9d2cf6a6cc7f84e5fa/40898795-14.JPG", "caption": "" }, "displayorder": 15, "url": "//cdnparap30.paragonrels.com/ParagonImages/Property/P3/MAXEBRDI/40898795/15/0/0/413fe6db95bc52a4cd8eb509db512130/99/ecbb1457d04daf9d2cf6a6cc7f84e5fa/40898795-15.JPG", "caption": "" }, "displayorder": 16, "url": "//cdnparap30.paragonrels.com/ParagonImages/Property/P3/MAXEBRDI/40898795/16/0/0/abf301589bb44b7c43fe255464afdc2e/99/ecbb1457d04daf9d2cf6a6cc7f84e5fa/40898795-16.JPG", "caption": "" }, "displayorder": 17, "url": "//cdnparap30.paragonrels.com/ParagonImages/Property/P3/MAXEBRDI/40898795/17/0/0/e7709441ea7f4b0e1e7d7f8d6d7e3930/99/ecbb1457d04daf9d2cf6a6cc7f84e5fa/40898795-17.JPG", "caption": "" }, "displayorder": 18, "url": "//cdnparap30.paragonrels.com/ParagonImages/Property/P3/MAXEBRDI/40898795/18/0/0/c02d791a4e4f1c7379603ac5ebaf9d5f/99/ecbb1457d04daf9d2cf6a6cc7f84e5fa/40898795-18.JPG", "caption": "" }, "displayorder": 19, "url": "//cdnparap30.paragonrels.com/ParagonImages/Property/P3/MAXEBRDI/40898795/19/0/0/d3f3cf1efdbd80f78b29a3ddfd973d5d/99/ecbb1457d04daf9d2cf6a6cc7f84e5fa/40898795-19.JPG", "caption": "" }, "displayorder": 20, "url": "//cdnparap30.paragonrels.com/ParagonImages/Property/P3/MAXEBRDI/40898795/20/0/0/52953826467532c1c0228ee7b87c86cb/99/ecbb1457d04daf9d2cf6a6cc7f84e5fa/40898795-20.JPG", "caption": "" }, "displayorder": 21, "url": "//cdnparap30.paragonrels.com/ParagonImages/Property/P3/MAXEBRDI/40898795/21/0/0/dc356c7a3e46b4ecfe4319d740e5abb8/99/ecbb1457d04daf9d2cf6a6cc7f84e5fa/40898795-21.JPG", "caption": "" }, "displayorder": 22, "url": "//cdnparap30.paragonrels.com/ParagonImages/Property/P3/MAXEBRDI/40898795/22/0/0/543701dba5542a4f7d06eb563f285866/99/ecbb1457d04daf9d2cf6a6cc7f84e5fa/40898795-22.JPG", "caption": "" }, "displayorder": 23, "url": "//cdnparap30.paragonrels.com/ParagonImages/Property/P3/MAXEBRDI/40898795/23/0/0/a8fb3788825a16a7d73909d138fa0cdb/99/ecbb1457d04daf9d2cf6a6cc7f84e5fa/40898795-23.JPG", "caption": "" }, "displayorder": 24, "url": "//cdnparap30.paragonrels.com/ParagonImages/Property/P3/MAXEBRDI/40898795/24/0/0/87c5b2474754e8f9d8c26fc4efb4420b/99/ecbb1457d04daf9d2cf6a6cc7f84e5fa/40898795-24.JPG", "caption": "" }, "displayorder": 25, "url": "//cdnparap30.paragonrels.com/ParagonImages/Property/P3/MAXEBRDI/40898795/25/0/0/399ff062c5aa5880c29dde4c0228416a/99/ecbb1457d04daf9d2cf6a6cc7f84e5fa/40898795-25.JPG", "caption": "" } ], "agent": { "name": "Nora Li", "phone": "650-398-7184", "email": "nora.li@gobhg.com" }, "broker": { "name": "Better Homes and Gardens Real Estate JFF", "phone": "", "email": "" } }; ]]>
120 Lakeshore Ct
RICHMOND, CA 94804

Click here for map
Condo
$479,000
869 Sq Feet
2 Bedrooms
1 Bathroom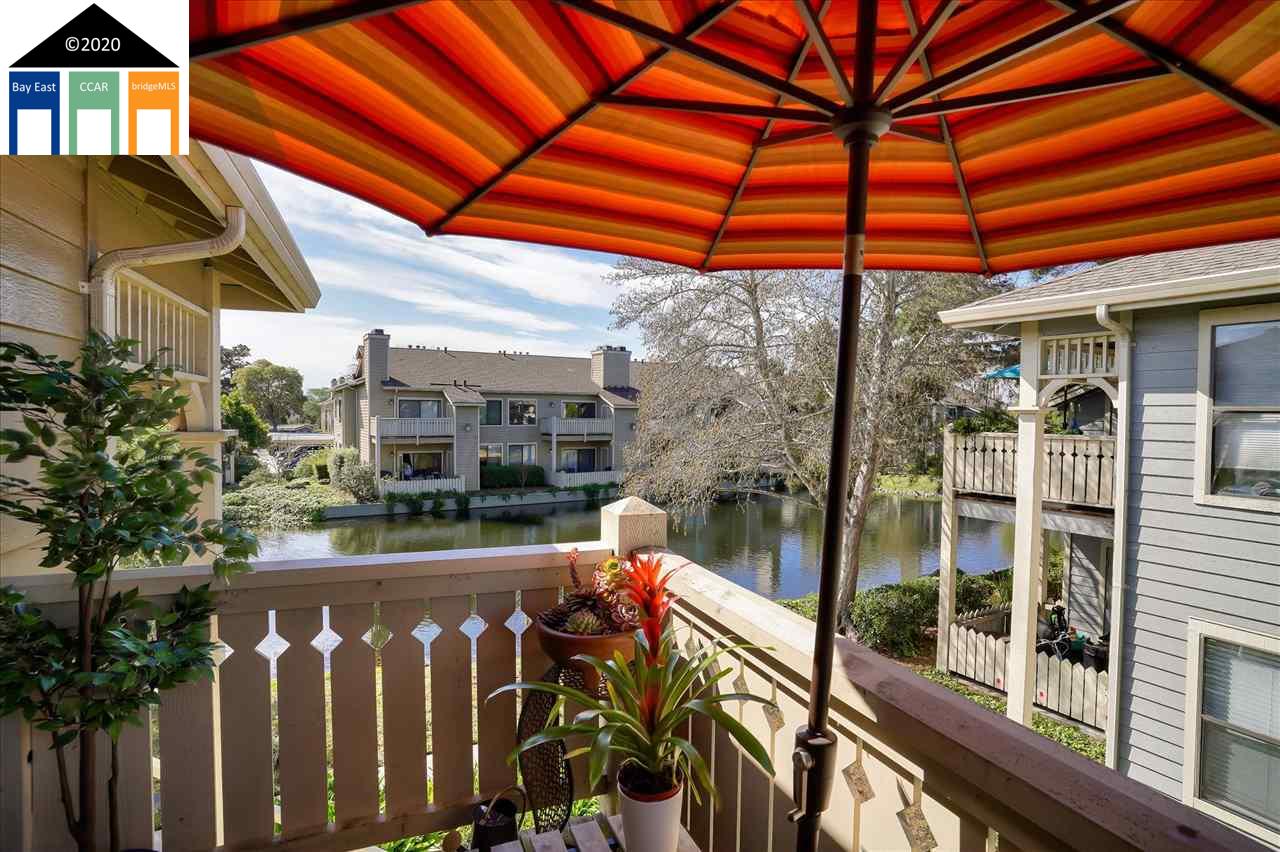 Listed by Nora Li of Better Homes and Gardens Real Estate JFF
DRE# 02070386
Details:
Lot Sq Feet:
2,152
Fireplaces:
1
HOA?
Yes
Bank Owned?
No
Status:
Pending
Remarks:
THE ideal home in a gated, lifestyle community - The Shores at Marina Bay. Picture this: finishing up a busy day by sitting at your balcony enjoying your favorite drinks while watching peaceful greenbelt and lagoon scenery, or simply relaxed at community pool/hot tub. Light-filled, top corner unit, versatile and functional floor plan. Bright inviting living room with a fireplace and breathing fresh air. Gourmet kitchen for showing off gastronomic creative talents. Convenient in-unit laundry, a lot of storage. Hardwood and tile flooring in the living area for easy cleaning, carpets in bedrooms for warmth and comfort. Outdoor activity fan? The idyllic SF Bay Trail and parks are just steps away for oceanfront jogging, biking and playing. Check out easy commute to downtown San Francisco or Peninsula by ferry or BART, not to mention the Bay Bridge and Richmond Bridge close by
There are currently no open houses for this property. Please contact
Nora Li
to schedule an appointment.